Gender equality: Training for men in Aleppo
More than thirty men are taking part in a training course on gender equality in Aleppo. The educational program is offered by the women's umbrella organization Kongreya Star.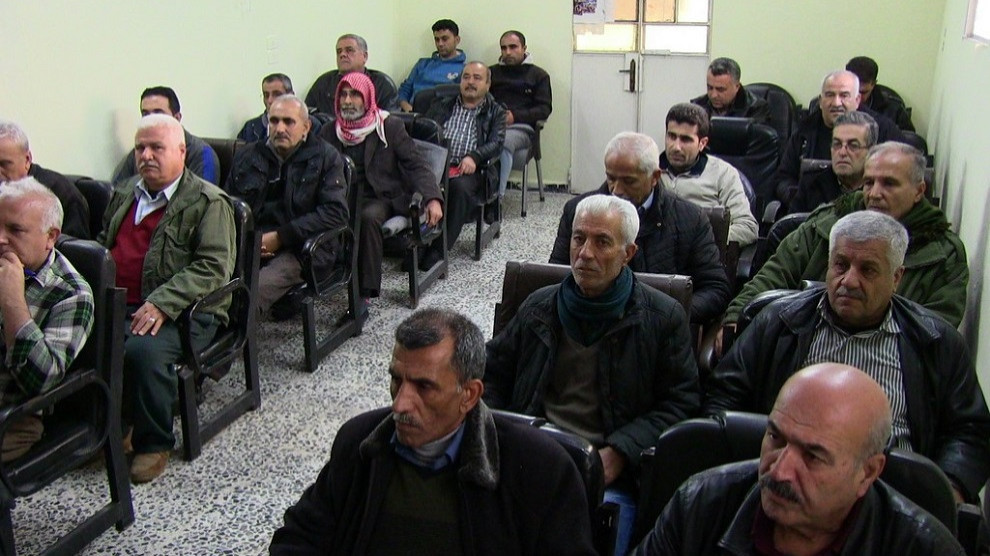 The Academy for a Democratic Society in Aleppo has been running a training course for men since 5 December. In the educational program offered by the women's umbrella organization Kongreya Star, 32 participants deal with the question of gender equality. The men taking part are representatives of civil society institutions and political parties as well as the neighborhood communities of Sheikh Maqsoud (Şêxmeqsûd) and Ashrafiyah (Eşrefiyê).
The seminar, which lasts several weeks, deals with topics such as gender justice, women's history, women's liberation, Jineoloji, ecology and the system of dual leadership based on gender equality.
Rûşîn Silêman from the education committee of the women's umbrella organisation explains the following about the training programme: "The model of a democratic nation begins with the education of society. With our educational offers we promote the discussion of topics that are indispensable for a democratic society. We want to overcome the millennia-old patriarchal mentality and establish equality between women and men. To this end, we present the thoughts of Abdullah Öcalan and explain how gender roles have changed throughout history."