HDP MP Semra Güzel held in solitary cell since her arrest three weeks ago
HDP MP Semra Güzel, arrested on "terror charges", has been held incommunicado in a solitary cell since her transfer to Silivri Prison Complex more than three weeks ago. "This is torture," says her lawyer.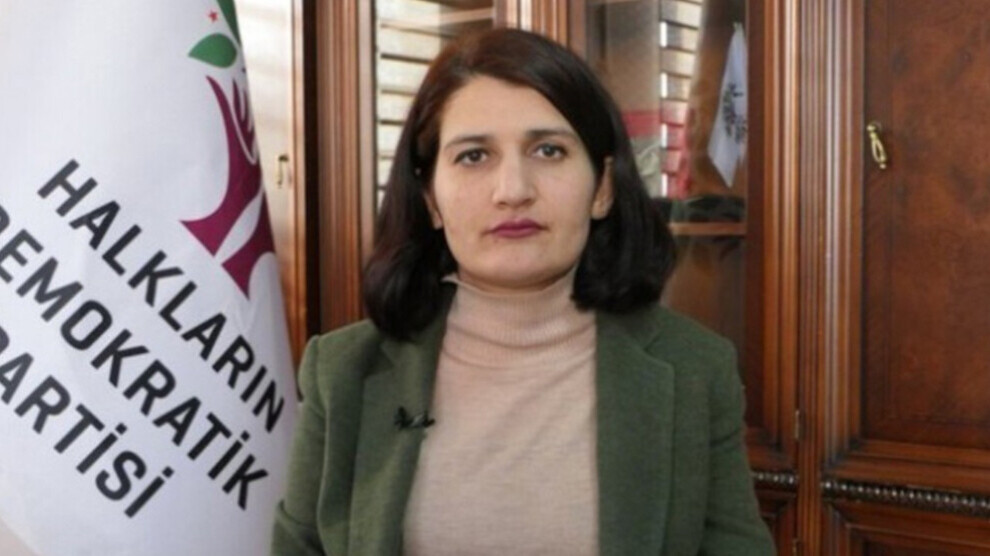 HDP (Peoples' Democratic Party) MP Semra Güzel has been held incommunicado in the Silivri prison complex since her detention. This was announced by her defence lawyer Veysel Eski, who criticised the treatment of the politician as "torture". Eski said that Güzel had made three requests to be placed in a communal cell since she was placed in the prison near Istanbul more than three weeks ago. "But so far there has been no written response from the prison management. However, she has been told verbally that her applications have no chance of success.
Güzel is not letting it get her down and is in good health, according to Eski. However, denied contact with other inmates as well as with forms of employment is a burden. Objects for individual detention room equipment such as a radio or television were not handed over to her without giving reasons. Several books that had been sent to Güzel after her arrest have only recently been received. These are "arbitrary measures" against which Eski intends to appeal.
Semra Güzel was arrested on 3 September on charges of being a member of a "terrorist organisation" - meaning the PKK. During her arrest the day before in Istanbul, which was accompanied by pro-government media, she was mistreated by the police. In a martially-presented video footage, two female officers of the anti-terror units could be seen pulling the hair of the MP, whose hands were tied behind her back, and trying to press her head down on her way to the obligatory health check. The HDP described this as "torture", stating that it was a pathetic attempt by a minister known for his links to organised crime to humiliate the politician by forcibly bending her head. "The mistreatment of Semra Güzel, who is still a member of the Turkish parliament, is nothing more than an unmistakable sign of weakness in political power," the co-chair of the party, Pervin Buldan, said.
Semra Güzel is a trained medical doctor and was elected to the Turkish National Assembly in 2018 as the HDP candidate for the Amed (tr. Diyarbakır) constituency.
Last March, her parliamentary immunity was lifted in a procedure that was unusually quick by Turkish standards. The basis was two preliminary investigation reports from the public prosecutor's office that had been submitted to the Ministry of Justice shortly beforehand. The starting point for the allegations made in it, which are also the basis of the criminal proceedings against Güzel, are photos showing her with her former fiancé, guerrilla Volkan Bora (Koçero Meletî), who died in air raids in Adıyaman in April 2017. The photos were taken in a southern Kurdish guerrilla camp in 2014, when an HDP delegation visited the PKK as part of the peace process with the knowledge of the state to discuss further steps towards de-escalation.