Paris Massacre protested in front of French consulate in Bern
The Paris Massacre was commemorated with a protest in front of the French consulate in Bern, Switzerland.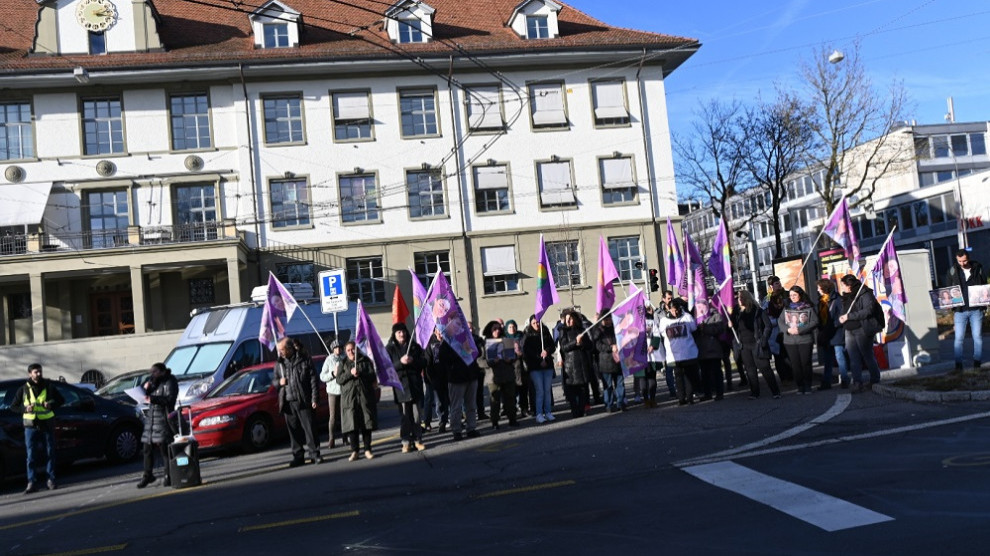 Sakine Cansız, one of the founders of the PKK, was murdered in Paris on 9 January 2013 together with KNK Paris Representative Fidan Doğan and Youth Movement member Leyla Şaylemez.
Activists protested the massacre and demanded justice for the three women politicians with an action organized in front of the French consulate in Bern and promoted by the Swiss Kurdish Women's Union (YJK-S).
Women and activists shouted "Jin jian, azadi, Sara, Rojbin, Ronahî" and explained the reason for the protest to passers-by.
"Unless the French state enlightens this massacre,- said activists - it will be the partner and responsible of the massacre. We demand the truth and justice."
A delegation of activists delivered a dossier about the murders to French consulate officials and a black wreath was left by the delegation at the gates of the consulate.
The Swiss Kurdish Women's Union also called on people to join the main march to be held in Paris on Saturday 11 January.