Paris rally: Sozdar Avesta calls on women to defend themselves
"Women need to organize and carry out self-defense. We must smash the patriarchal system," said Sozdar Avesta of the KCK in a video message at the massive rally in Paris.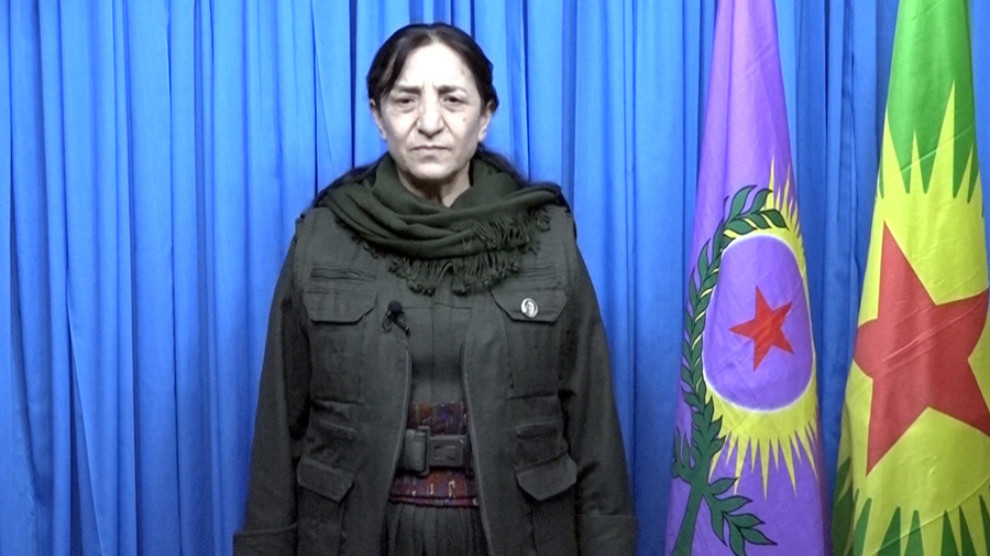 A massive rally took place in Paris today, demanding the punishment of the murderers of Sakine Cansız, Fidan Doğan and Leyla Şaylemez. The three Kurdish women were shot dead in the French capital seven years ago by a triggerman of the Turkish secret service MIT.
In a video message screened at the closing rally of the demonstration on the anniversary of the Paris killings, Sozdar Avesta, a member of the Presidential Council of the Kurdistan Communities Union (KCK) called on women to defend themselves.
Sozdar Avesta noted in her video contribution that to this day no one has been punished for the murders: "Only the triggerman Ömer Güney was arrested. And he died or was killed in prison. In this way the murder case was intended to be closed. We know, however, that this was intended to prevent the perpetrators from being convicted. It is known that a new phase had been initiated at that time under the leadership of Abdullah Öcalan. The assassination plan was drawn up by the fascist AKP/MHP government in order to stop this process and make it impossible to resolve the Kurdish question. With the killings, a new concept was launched and the attacks on the Kurdish liberation movement were intensified. Abdullah Öcalan was isolated and the ISIS was supported in its attack on Rojava - the place of the women's revolution".
Sozdar Avesta pointed out that Sakine Cansız was one of the first women to join the movement around Abdullah Öcalan even before the PKK was founded. She said Sakine's resistance in prison had given courage and hope to the whole society, adding; "The enemy fears free women and Sakine Cansız has shown an uncompromisingly militant attitude always and everywhere, in prison, in the mountains and in Europe.
The Paris killings were a direct attack on the ideology of women's liberation, said Sozdar Avesta who continued: "Women around the world have realised that they need to unite to defend themselves. Our task is to continue on the path of Sakine Cansız, to defend the revolution and create a free society. We must smash the patriarchal system. Women have to organize themselves and carry out self-defense. As Abdullah Öcalan also stated, women who live in the patriarchal system dependent on men are condemned to death. In this spirit, I salute all those who are in the streets of Paris today."