Petition for Kurdish KJAR activist Varishe Moradi
Over three months have passed since Varishe Moradi became a victim of an enforced disappearance by the Iranian regime. A petition from the campaign to find the Kurdish KJAR activist calls on international bodies to take action.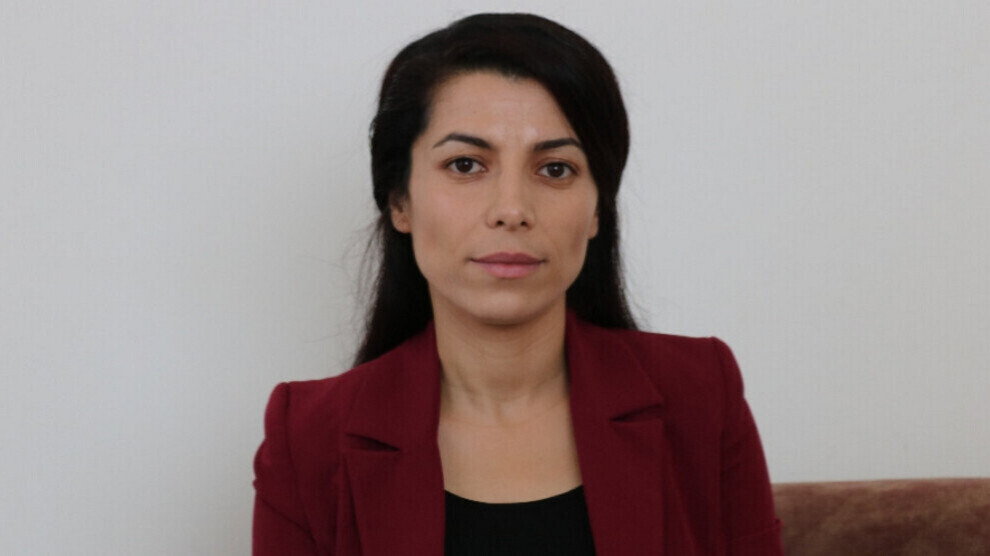 Around three and a half months have passed since Varishe Moradi was the victim of a forced disappearance by state forces of the Iranian regime in East Kurdistan. Despite constant research, her family has still not been able to find out her whereabouts.
Authorities provide no information about Moradi's whereabouts or the reason for her arrest. Women's rights activists from Iran and East Kurdistan have therefore come together to form the "Campaign to Find Varishe Moradi". They are trying to create publicity and are using a petition to call on international bodies to take measures to clarify the fate of the Kurdish woman. Their goal is to put pressure on the regime through maximum attention. "We want the release of Varishe Moradi and all other political prisoners."
Varishe Moradi
Varishe Moradi (alternate spelling Warisheh), also known as Ciwana Sine, was arrested on 1 August during a police check near her hometown of Sine (Sanandaj) and taken to an unknown location. The activist, who is a member of the Coordination of the Community of Free Women of East Kurdistan (KJAR), the umbrella organization of the Kurdish women's movement in Iran, was committed to women's political and feminist issues such as protection from violence, equality and self-determination and worked towards positive social transformation in many with targeted projects areas - much to the displeasure of the mullahs' regime.
The petition call reads as follows: "We, as a group of political, civil, and women's activists in Kurdistan and Iran, announce a campaign called "Where is Warisheh Moradi? Freedom for Warisheh Moradi", to both condemn the forced disappearance of this active woman and to find out about her fate and health. We also declare that this campaign will continue until the release of this political and women's rights activist.
In this regard, we appeal to all international bodies, the European Parliament, the United Nations Human Rights Council, The Committee on Enforced Disappearances (CED), The United Nations Special Rapporteur on Torture, Amnesty International, The Commission on the Status of Women, the UN Fact-Finding Iran, the Red Cross, and parliaments and parties at the international level, to pressure the Iranian government to take immediate and appropriate measures regarding the fate of Warisheh Moradi and other political prisoners in Kurdistan and Iran.
We demand all organizations, political and civil activists to support and join this campaign by engaging in various activities so that we can all put pressure on the regime of the Islamic Republic of Iran to force it to answer regarding the situation of Warisheh Moradi. Our experience reminds us that our actions matter and have an impact. Our actions and voices together can put pressure on the Iranian regime.
Time is crucial. Tomorrow might be too late! So, let's be the voice of Warisheh today. To be the voice of Warisheh Moradi, please sign and share the petition."
The petition can be found on the website: