Taşdemir: More determined in our struggle against isolation
Peoples' Democratic Party (HDP) Women's Conference met on 18-19 January ahead of the 4th Ordinary Congress, scheduled for February 23.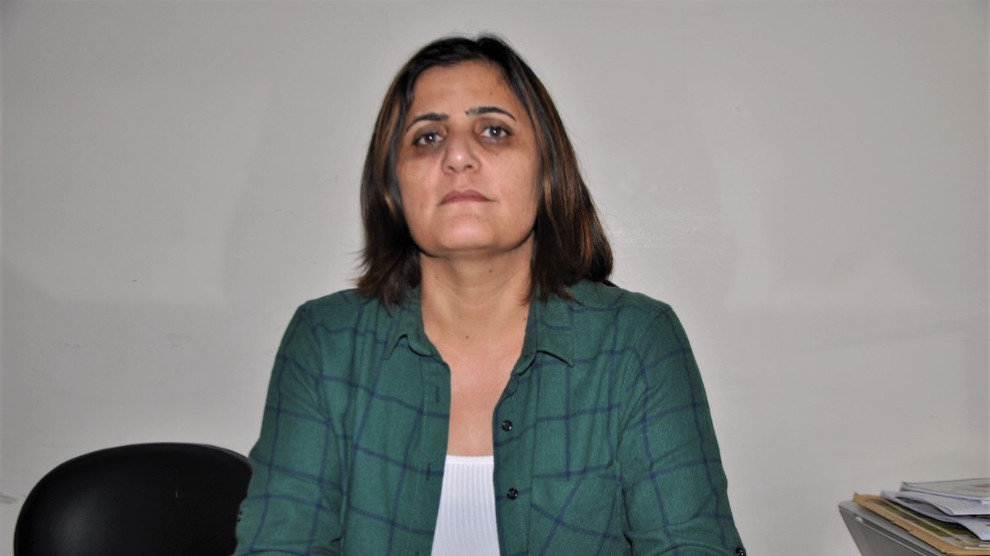 Speaking to ANF, HDP Women's Council Spokesperson Dilan Dirayet Taşdemir said that the Women's Conference has evaluated the current process and added that in the new political term, women politicians should make efforts to join forces with world insurgents.
Taşdemir said: "While going to congress, we are having a very important discussion process both as women council and as mixed organizations. The conference in Ankara saw the participation of nearly 300 delegates. Women had women's conference in seven regions in Kurdistan before meeting in Ankara. We discussed the current political process and our organizational situation, our deficiencies and the struggle in the new period."
Taşdemir added: "Today, Turkey and the Middle East are experiencing a third world war, and this war is in the heart of Kurdistan. In the context of the Middle East, we actually had strong discussions about women's struggle, how women can affect the process. For the first time in history, an opposition come from the peoples. This is a practical situation which can be seen in the Rojava Revolution. Peoples met jointly and with a common consciousness at their own request, side by side with all their differences." 
Stressing that the systematic isolation imposed on Kurdish people's leader Abdullah Öcalan is one of the main topics on the agenda of the women's conference, Taşdemir said: "Today, there is a strong ideological political struggle model and mentality countering the policy of war, assimilation, trustees and destruction. Of course, it is Mr. Abdullah Öcalan, who forms the methods, mentality, program and philosophy of this struggle. Which is why isolation is so strong. This isolation policy is getting deeper."
Referring to the congress that will take place on February 23, HDP Women's Assembly Spokesperson Dilan Dirayet Taşdemir said: "The difficulty for the HDP idea and resistance to be socialized has been addressed by women. We made decisions and made plans on many topics such as isolation, colonial politics, ecology. I hope that the congress on February 23, will be the beginning of more powerful, democratic politics in which women express themselves more."