The growing struggle of women in Rojava – IV
Rojava women's struggle began with Yekîtiya Star and moved to a new stage on 26 February 2016 under the name of Kongra Star.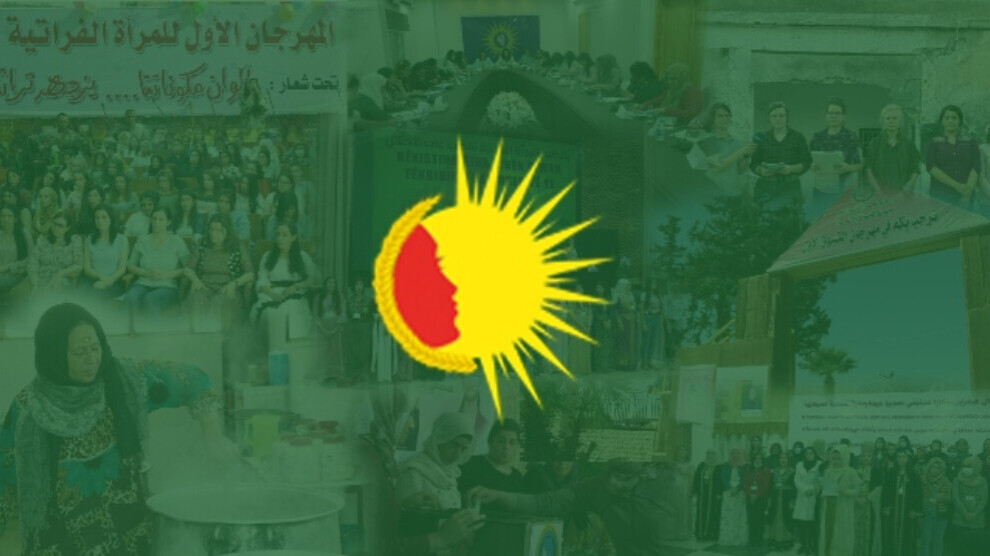 The 12-year legacy of the struggle carried out by women organized in Yekîtiya Star, moved to a new stage on 26 February 2016, when it took the name Kongra Star.
Kongra Star has managed to cross borders and reach the world. Representative offices have been opened in many countries, and other women in the world joined the struggle.
Qamişlo Canton Kongra Star spokesperson, Şaha Xelîl, and Kobanê Canton Intellectuals Union Co-chair, Felek Yusif, who took an active part in the struggle from beginning to the new organizational transformation, talked about the new organization of the struggle and what happened during the transformation process.
Conversion was necessary
Şaha Xelîl, who has been active from the establishment of Yekîtiya Star right through the establishment of Kongra Star, said: "There was a need to transform into Kongra Star in order to develop and grow. Kongra Star played a crucial role in this growth. The women who are now organizing in liberated areas have perhaps surpassed the original organization of Kurdish women. I think, for example, of how Zenobiya Women's Community was established and organized in all fields there."
Felek Yusif, co-chair of the Kobanê Canton Intellectuals Union, underlined that the source of strength in this growth and transformation is the guerrilla resistance. "We used to get our strength from the guerrilla resistance in the Medya Defense Areas to carry out our work with difficulty in regions like Kobanê where there was intense pressure. We knew that there was a place where we had our strength and our defense."
Felek Yusif added that the influence of Kurdish people's Leader Abdullah Öcalan in Kobanê is fundamental to the continuity and increase of these efforts. Yusif pointed out that women continue to struggle despite all kinds of oppression and torture and added: "When we were walking around our city after the regime on 19 July [2012], it was so breath-taking to see that everywhere was decorated with our women's organization flags. The dream has come true. It was a very different feeling."