Women Defend Rojava: We must stop the Turkish attacks!
Women Defend Rojava reiterated its call on all women to defend Rojava and Kurdistan against fascism, and to organize actions, demonstrations or rallies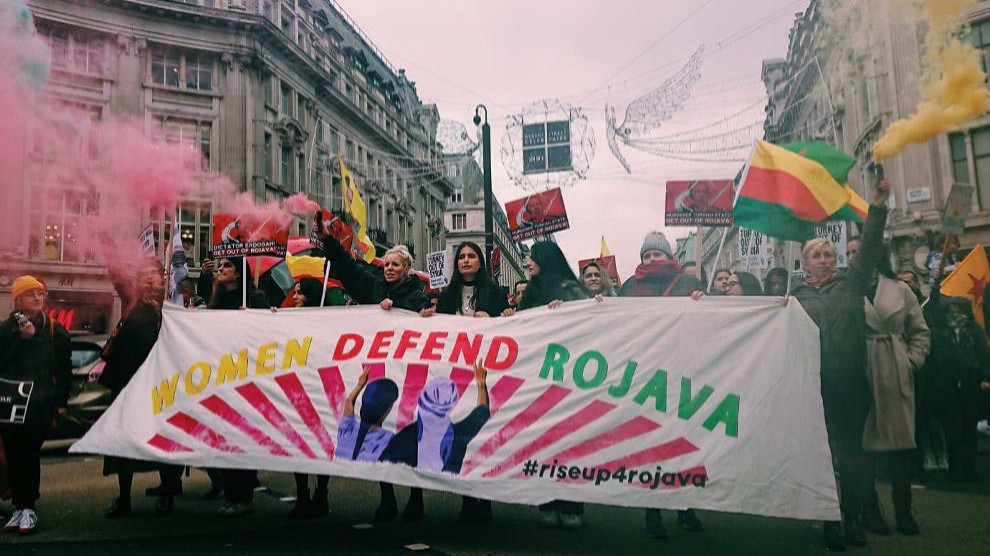 Women Defend Rojava issued a statement to condemn the Turkish state attack in the village of Helîncê, Kobanê which resulted in the martyrdom of three women.
The three victims were Kongra Star Euphrates Coordination member Zehra Berkel, Hebun Mele Xelîl from the Kongra Star board in Kobanê and Amina Waysî. All three women are civilians.
Women Defend Rojava in its statement called "on all women in the world to stand up against the war crimes committed by the Turkish state, to denounce the responsibility of Russia, as they are controlling the flyzone over Kobanê, all NATO member states and all organisations, such as the United Nations, which turned a blind eye to the human rights violations committed throughout Kurdistan."
Women Defend Rojava also reiterated its call on all women to defend Rojava and Kurdistan against fascism, and to organize actions, demonstrations or rallies; "We call on them to inform on the atrocities of the Turkish state and to put pressure on those responsible. We call for taking our role as women and defending life against fascism. Let us organise our self-defense together as women worldwide! We have to end this patriarchal mentality!"
RELATED NEWS: