YPJ fighters: We will defend Afrin with the spirit of Avesta
"We pay the price, but the reality of eternal freedom is being written with this resistance. I say lastly that victory will be Afrin's, its people's and children's."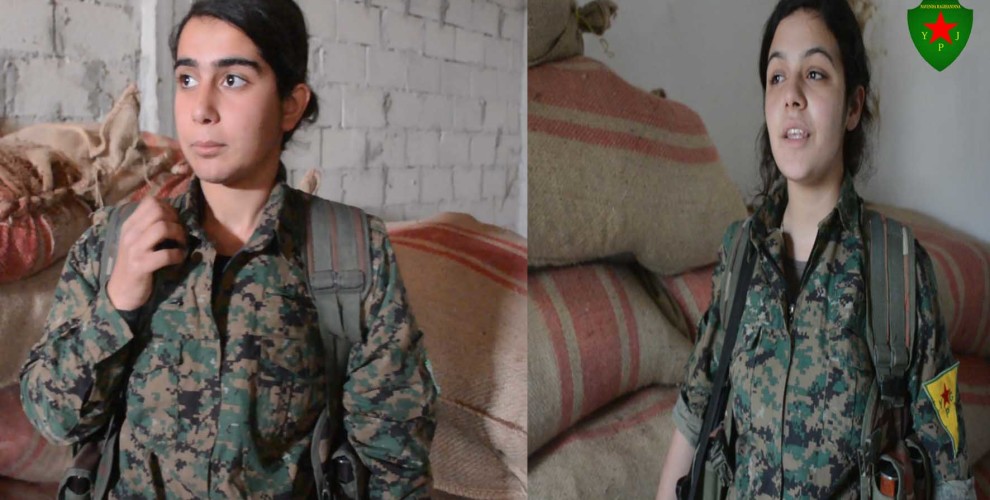 The YPJ fighters in the battlegrounds spoke and voiced their commitment for Afrin's success. They said that they will succeed in the spirit of Avestas and protect Afrin.
Nujin Ararat: As we enter the 24th day of the resistance, I take my place as a YPJ fighter. We are witnessing a very glorious and great resistance. The aim of the fascist Turkish state is to commit a massacre against the people. For 40 years, the Turkish fascist state is doing everything it can for the genocide of the Kurdish people. We protect our country by responding to fascist attacks with Leader Apo's ideology and life philosophy. We will be the followers of our martyr comrades until the end and we will fight until victory. We will fight to the last drop of our lives and never let them enter the lands of Afrin.
Şervin Çiya: We are fighting against fascism in these resistance positions day and night. The vigorous resistance of comrades Avesta and Barin has shown us once again that fascism has been defeated. We fight with faith, not with technique, for this reason we will triumph. The fascist technique was destroyed with the resistance of comrades Avesta and Barin. We will protect our people until the end, experiencing the happiness of taking part in the resistance as women. Erdogan and the gang army set eyes on the property of the people. It is a gang organization that steals the animals and chickens of the people. We rely on our strength, we will break these attacks and victory will surely be ours.
Bêrîtan Kobanê: The struggle carried out with the people and fighters in Afrin is a historical resistance. The resistance reached the skies with the action of Comrade Avesta. With the faith and devotion of freedom, the resistance will reach victory and Afrin will be a grave for fascism. We will protect Afrin with the spirit of the sacrificers. They rely on their technique, but it is the faith and philosophy of the human which frustrates the technique, that should not be forgotten. The greatest technique is the human itself. We will do everything to crown the existing war with victory and fulfil our tasks of the period. The usurper fascist state will never enter Afrin because there is a faith and resistance built up with the united love of freedom of the people and fighters. We also have losses in this war, but such a resistance is built with rare truths in history. We pay the price, but the reality of eternal freedom is being written with this resistance. I say lastly that victory will be Afrin's, its people's and children's.