YPJ: We will defend the philosophy of leader Apo
The YPJ condemned the international conspiracy against Abdullah Öcalan.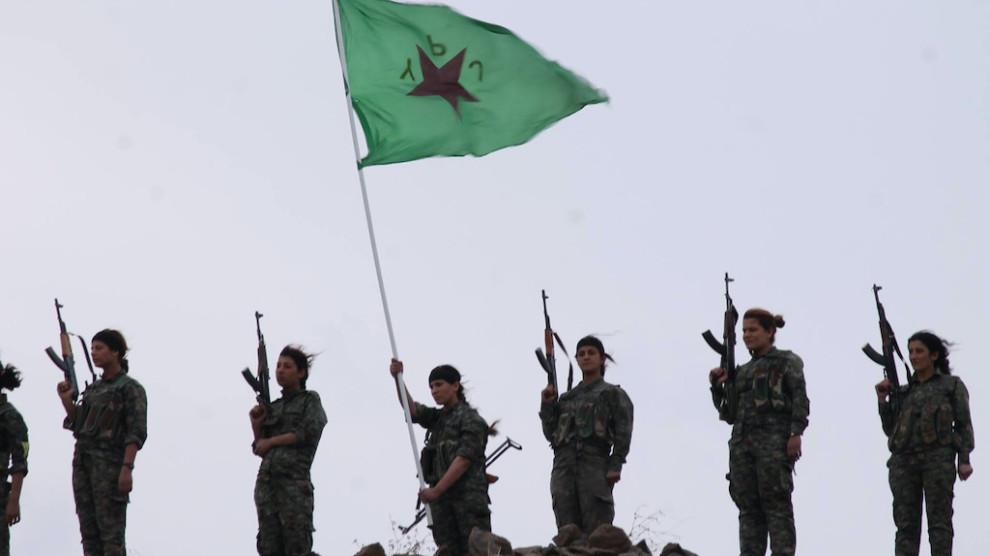 The YPJ General Command issued a written statement on the occasion of the anniversary of the international conspiracy against Kurdish people's leader Abdullah Öcalan.
In their statement the YPJ said: "The February 15 conspiracy, which was carried out against leader Apo, targeted above all the future, identity and existence of the peoples. This conspiracy was targeting not only the Kurdish people but also women, the people of the Middle East and humanity." 
The YPJ continued: "Leader Apo has spoiled the plans of the ruling powers through the political and ideological struggle he has carried out. Leader Apo developed the democratic nation paradigm and provided a solution to the problems of the society. The democratic system is put in practice today with the women-led North and East Syrian revolution. The unity of the Kurdish, Arab, Assyrian and Syriac peoples is a proof of this reality. The democratic system of our people is now the only solution for social problems. It is seen as a hope, which is why it draws the attention of the whole world."
The YPJ added: "The decision to occupy Rojava and North and East Syria on 9 October 2019 is not a coincidence. This decision was taken at the table where the conspiratorial forces were sitting and put into practice by the Turkish state. We, the defense forces of the democratic society system, state that our struggle will continue until the day when leader Apo ideas and philosophy are established in every field."