4th Festival in memory of Ivana Hoffmann held in Germany
A festival dedicated to internationalist Hoffmann who lost her life fighting in Rojava.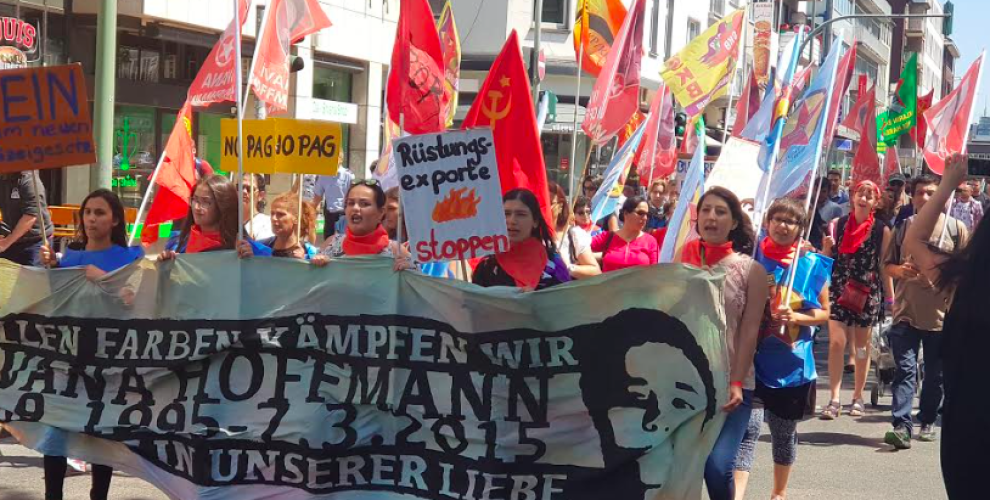 The fourth edition of the festival in memory of MLKP fighter Ivana Hoffmann who fell a martyr in Rojava was held in Germany with the motto "Long Live Anti-Fascist Struggle from Duisburg to Rojava".
The festival kicked off with a forum held Friday evening, after which a march was staged from Duisburg Train Station to the Festival grounds at 13:00 Saturday. The program continued there with stage performances.
Hundreds of attendees marched 2 km, chanting "Ivana Hoffmann, name of resistance from Duisburg to Rojava" and "Jin, Jiyan, Azadi" [Woman, Life, Freedom].
Music bands from Africa, Germany and Kurdistan took to the stage at the festival.
Speeches were held by Ivana Hoffmann's mother Ela Hoffmann, representatives of German Left Party (Die Linke), Socialist Women's Union, KCDK-E (European Kurdish Democratic Society Congress) and former HDP (Peoples' Democratic Party) MP for Van, Tuba Hezer.
While speakers told about the struggle given by Ivana and her comrades, music bands took to the state afterwards, singing in Kurdish, Arabic and German.
Ivana Hoffmann fell a martyr during a battle with ISIS mercenaries in Til Temir town of Rojava on 7 March 2015.