6th Martyr Yekta Herekol Festival opens in Qamishlo
The 6th Martyr Yekta Herekol Festival, opened in Qamishlo with the theater play "Taş".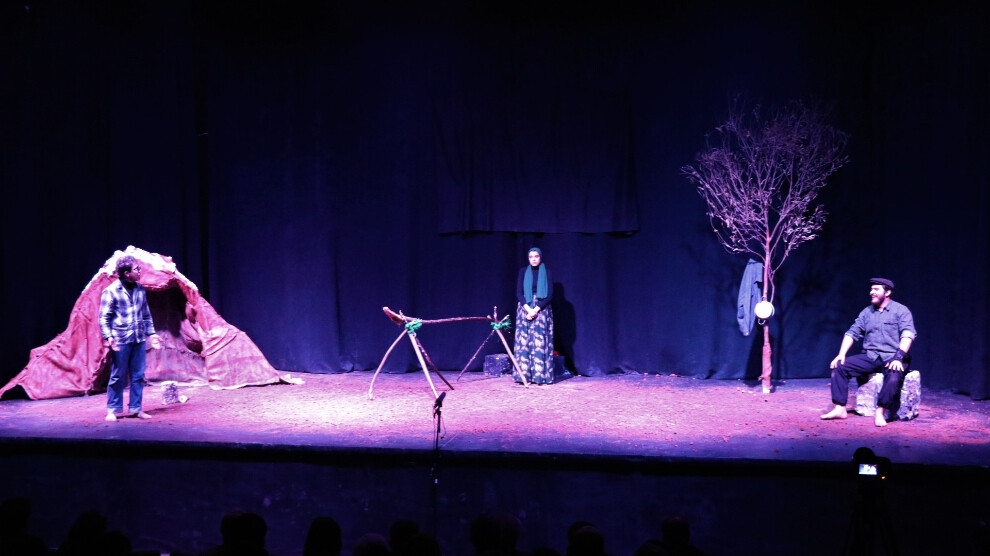 The 6th Martyr Yekta Theater Festival opened in Qamishlo with the slogan "Theater is the mosaic of the peoples".
Hundreds of citizens, artists, intellectuals, writers, students from the Kurdish Literature Department of Rojava University, members of civil institutions, representatives of the Cizre Region Democratic Autonomous Administration and Syrian Women's Council attended the festival.
Maryana Zekî Aho, Cizre Region Culture and Art co-chair said: "Theater is the conscience and mirror of society. It also plays an important role in solving social problems."
Aho stated that fighter Yekta Herekol gave a new meaning to theater with his action and turned it into an art molded by the will of the people.
Festival Preparation Committee member Xelîl Tehlo pointed out that the slogan of the 6th festival of Martyr Yekta Herekol shows pluralism in the region, and shared the information that Başûr and Rojhilatê Kurdistan participated in this year's festival.
Commemorating Mazlum Doğan and Mahsum Korkmaz on the occasion of Heroes Week, Xelîl Tehlo noted that they dedicate this festival to Leader Abdullah Öcalan and the martyrs of freedom.
A video about the life of Martyr Yekta Herekol was then screened and later Renîm Group played the theater play "Taş".
Kamîran Caro directed the play written by Feysel Xelel and Riyad Îsmet.
The festival will last until 2 April. Two theater plays will be played every day and a seminar on theater will be given.