7th edition of Amed Theatre Festival kicked off today
The 7th Amed Theatre Festival has begun. The program of the festival, which will be held between 26 April and 5 May, will offer 12 plays.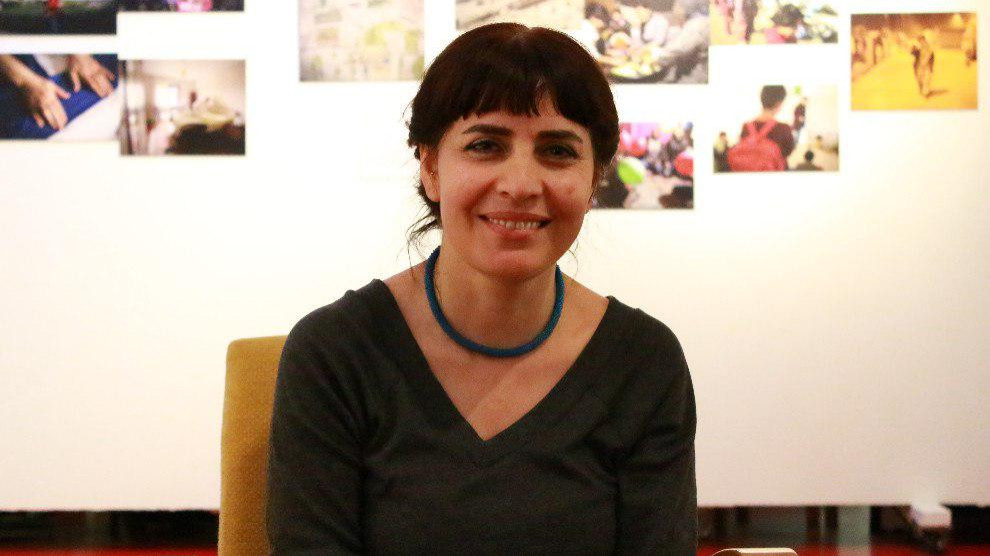 Amed City Theater (AŞT), founded by the City Theater actors who have been dismissed after the appointment of the State's trustee to Amed Metropolitan Municipality, has being organising the Amed Theatre Festival for the past three years.
The Festival opened today with the play Tenê Ez (Only me) by Teatra Jiyana Nû. 
"We invite our people to this festival to defend their language, culture and art", said Berfin Emektar, one of the AŞT actors.
The festival has chosen 'Truth makes free' as its slogan and will present 12 plays produced in the cities of Van, Amed, Istanbul. There will also be a theatre company from Rojhilatê Kurdistan.
All plays will be performed at the Çand Amed Theater Hall. 
Talking to ANF about the content of the festival, Amfin Emektar, one of the actors of Amed City Theatre, reminded that the festival that they pioneered has reached its 7th edition this year.
Emektar explained why they opted for 'Truth makes free' slogan by saying that it refers to the journey in search for the truth, and freedom. 
She added: "After the appointment of the trustees, we continued to organised the festival as Amed City Theatre. This year we are glad to see the municipalities chosen by the people to be with us, and we will be able to use the municipality halls once again, but the festival organizer will remain Amed City Theatre."
7 plays in Kurdish, 4 in Turkish
Speaking about the program of the festival, Emektar said: "There were nearly 25 submissions to the festival. We could choose 11 plays: 7 are in Kurdish and 4 in Turkish. There will be a play by Amed City Theater. Van Mencel Theater will present 2 plays, Istanbul MKM Teatra Jiyana Nû will present one, and we have a play from Mahabad as well as an improvisation play by İstanbulimpro. There will also be the monologue by Songül Öden, 'Lal hayal'.
Emektar also underlined the solidarity coming from Europe and Kurdistan. 
Emektar underlined how the government believed to have finished off culture and language by having the trustees to close all theatres and associations. "But they were wrong. Our group continued to serve the people. This festival is a way for our people to meet their language, culture and art."
Invitation to all people
Emektar said that they want to see the participation to all people from Amed: "First of all, they should come to this festival to stand up against all assimilation policies, because we have experienced such a great pain in the last three years. We believe that our festival is important as it would be an opportunity to stand together and forge the next process together."