Appeal for Kurdish cinema
Kurdish cinema is under attack in Turkey: directors are sentenced to prison, their film censored. The Kurdistan Information Office in Italy - UIKI has promoted a signature campaign.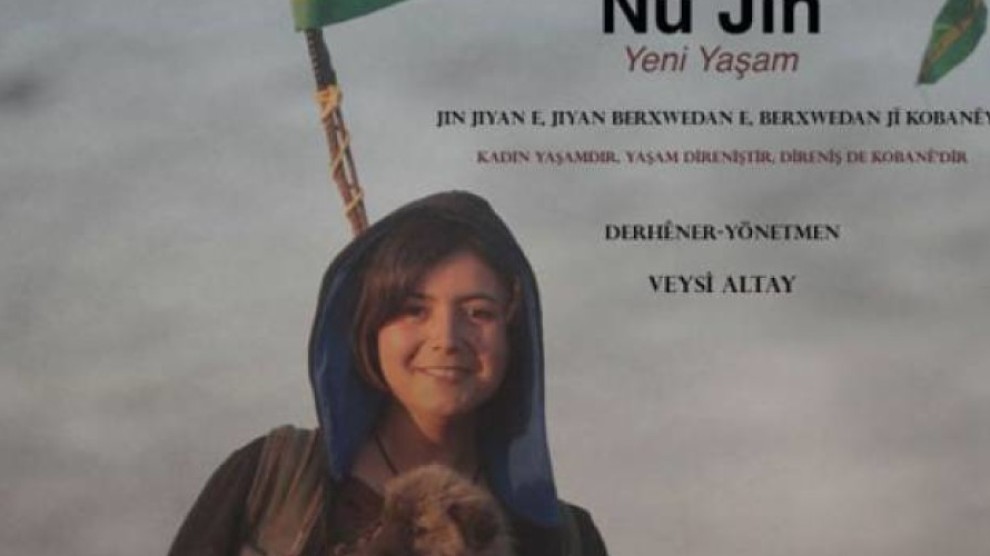 On 13 February, in Batman film director Veysi Altay was sentenced to two and a half years in prison for "terrorist propaganda". In fact, the Turkish court has accused his film "Nû Jîn", which tells the stories of women guerrillas in the city of Kobane.
The court also sentenced to the same penalty the organizer of the film's screenings in the city of Batman.
This is yet another case of repression against Kurdish filmmakers and directors in Turkey: they are subjected to threats, retaliation, travel bans and arbitrary detentions every day.
In October 2018 another director was struck by a similar measure: Sehir Giyasettin was convicted on charges of alleged "terrorist activities". 
In the city of Batman, directors Çayan Demirel and Ertuğrul Mavioğlu are also on trial for their film "Bakur". The accusation is always the same but in their case a five-year sentence was requested. 
Director Kazim Öz is also accused of being a member of a terrorist organization and of making terrorist propaganda.
Kurdish films and documentaries are censored by the Turkish government. Repression affects not only filmmakers but also other artists and intellectuals such as theater actors, singers and cultural organizations.
At a time when the Turkish state is concentrating its attack against what has been achieved in the autonomous areas of Northern Syria, these sentences particularly affect those who decide to break the wall of silence and denounce what happens to artists, activists, exponents dissident politicians in Turkey, a country at the top of the list when it comes to human rights violations denounced to the European Court of Human Rights.
In the past two weeks, 7 Kurdish activists have died as a result of the hunger strikes demanding the end of isolation imposed on Abdullah Öcalan and his freedom.
The Kurdistan Information Office in Italy - UIKI has promoted a signature campaign and sent an appeal to "the Italian authorities, asking to the Ministry of Cultural Heritage and Activities and the Ministry of Foreign Affairs condemn the censorship and violation of the freedom of expression against dozens of artists in Turkey."
The appeal adds: "Kurdish cinema must continue to live. Culture is a fundamental right of every people and the Turkish government cannot continue to repress the Kurdish cultural world.
This appeal is addressed to the whole world of the Italian culture, so that it supports the battle for freedom that the Kurdish directors and filmmakers try to carry out every day."
The promoters of the initiative are:
UIKI - Kurdistan Information Office in Italy, Ararat socio-cultural center - Rome and Kurdistan Network - Rome.
Signatures can be sent to: [email protected]
First signatories, as they were received: 
Ivan Bormann, director; Giovanna Taviani, director; Zerocalcare, author and cartoonist; Pietro Marcello, director; Luigi D'Alife, director; Stefania Incagnoli, director; Martino Seniga, Articolo21; Giancarlo Bocchi, director; Daniela Stara, Babel Film Festival; Alessio Spataro, author and cartoonist; Alessandro Perrotta, poet; Chiara Gioncardi, actress and dubber.
Collective signatures:
Cinetelevisional Autorisation Association - 100autori
Zapruder, Storie in Movimento (Stories in Motion)