Concert for the Kurdish people today in Rome
A concert for the Kurdish people will be organized today in Rome.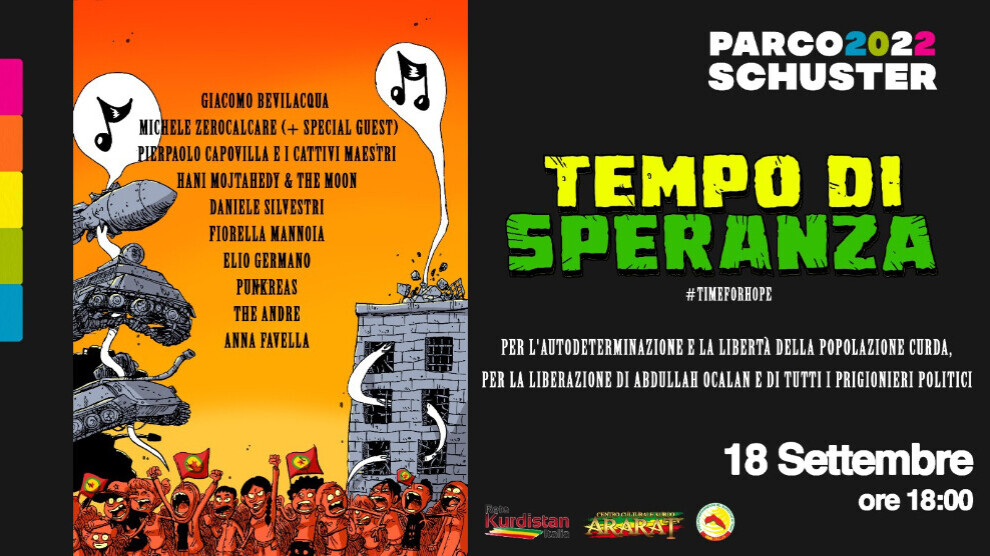 A concert will be organized today, Sunday, at the Schuster Park, in Ostiense, in Rome, in solidarity with the Kurdish people.
Several Italian artists and a Kurdish musical group will play, in support of the history, tradition and social model that the population of Kurdistan preserves and proposes.
From 6 pm Daniele Silvestri, Fiorella Mannoia, Elio Germano, Giacomo Bevilacqua and Michele Zerocalcare (+ special guest), Pierpaolo Capovilla and the Bad Masters, Hani Mojtahedy & the Moon, Punkreas, The Andre, Anna Favella will take the stage.
A day of celebration, of aggregation, of culture and music which, however, must once again denounce the injustices, carried out by nation states as well as terrorist organizations such as the Islamic State, against the populations living in Turkey, Iraq, Iran and Syria.