Conference on Kurdish-Arab Relations held in Paris
A conference titled 'Kurdish-Arab Relations from Past to Present' was held in Paris, France.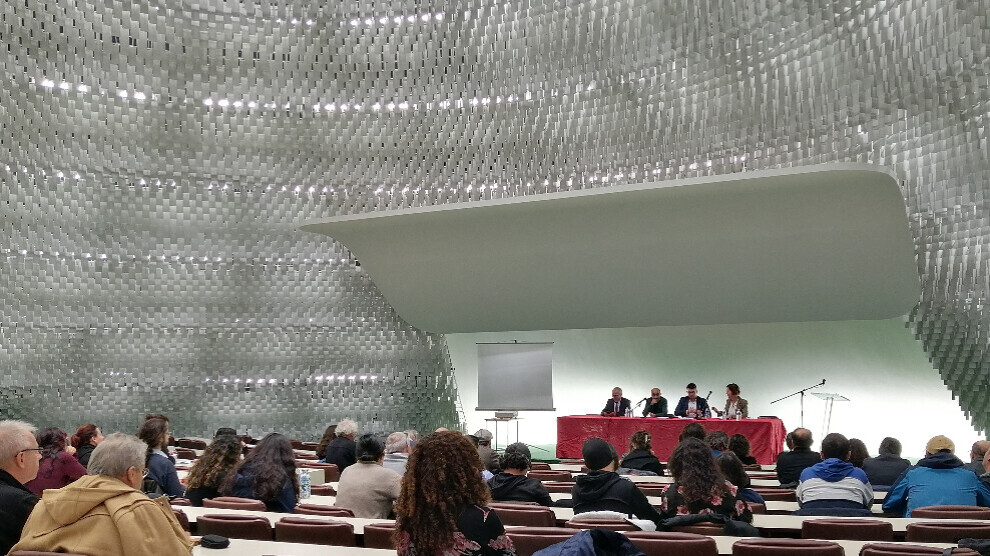 Kurdish and Arab institutions continue the Kurdish-Arab Dialogue activities in Europe.
A conference on "Kurdish-Arab Relations from Past to the Present" was co-organised by the Syria Research Centre and the Kurdistan Research and Think-Tank in Paris, France.
Numerous intellectuals, academics, journalists, politicians and activists attended the conference at the French Communist Party headquarters.

'THE MOST REALISTIC SOLUTION IS ÖCALAN'S PROJECT'
In his presentation at the conference, Syrian academician Fuad Al Qatrîb from the French-Syrian University called attention to the conflicts among peoples and recurring problems caused by the nation-state model and nationalism in the Middle East. Al Qatrîb emphasized that the Democratic Nation project introduced by Kurdish leader Abdullah Öcalan as an alternative model against the nation-state model prevailing in the region is the most realistic solution. He pointed out that Öcalan's project paves the way for the elimination of existing problems and the construction of a common future for peoples.
Addressing the Democratic Nation project, the social fabric and moral/political values of the Middle East, Al Qetrîb recalled that Öcalan has always attached importance to friendly relations with the Arabs and all peoples in the region.
'A MIRACLE CAME TRUE IN ROJAVA'
Xalid Îsa, the Autonomous Administration of North and East Syria (AANES) Representative in France, made a presentation on the history of Kurdish-Arab relations. He addressed the discriminatory and oppressive policies implemented against the Kurds throughout history.
French journalist and writer Ketel Roxane Kafel who visited Rojava talked about her observations. She emphasized that it is a major success to establish a system based on respect for different peoples and cultures and faiths despite the centuries-old problems between peoples and different beliefs.
The French writer described the women's-libertarian and democratic model built in Rojava as a miracle, adding that it is an even greater miracle that this model has survived all attacks for 10 years. The writer pointed out that even though there are still problems and difficulties in the region, the Rojava project continues to be a model for other peoples.
The Kurdish journalist and an expert on the Arab World, Welîd Xalîfe, also made a presentation at the conference.
The conference ended after the evaluations of the participants and a question-and-answer session.