Crowded opening of Hamburg Kurdish Film Festival
The Hamburg Kurdish Film Festival opened with Mano Khalil's movie, Cîran (Neighbours).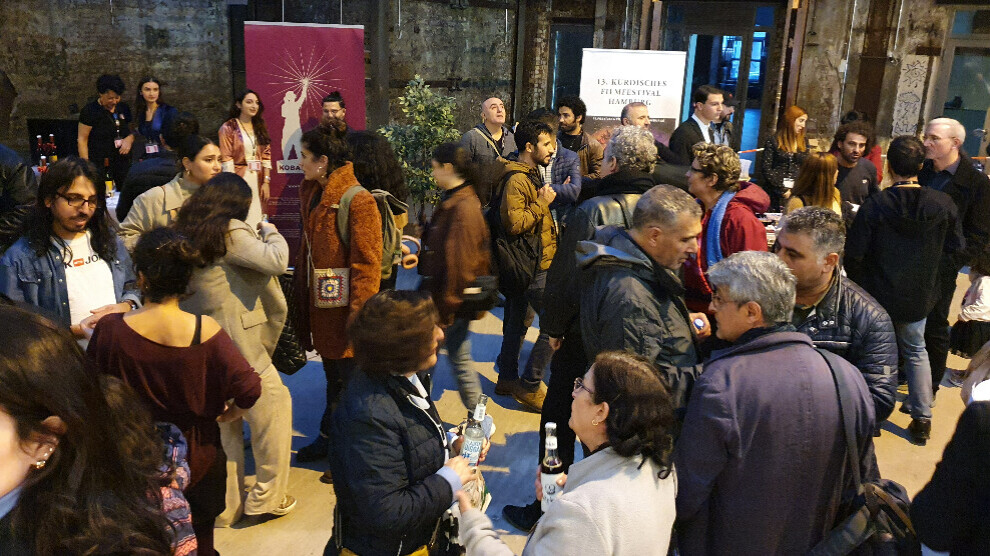 The 13th edition of the Hamburg Kurdish Film Festival opened at Zeiss Kino in the Altona district. Hivron, one of the popular voices of Kurdish music, took the stage at the opening of the film festival, which is dedicated to Jina Amini and Nagihan Akarsel and to all women killed. The slogan of the festival is "Jin Jiyan Azadî".
Many actors and directors, including Mano Xhalil, Veysi Atay and Bilal Bulut, attended the opening ceremony.
The festival will end on 31 October. Awards will be given to documentary, short and feature categories.
This year's festival will also screen 2 films from Ukrainia and Afghanistan to draw attention to the wars taking place across the world.
Afghan director Shahbanoo Sadat's Kabul Kinderheim (Kabil Children's Home) and Ukrainian director Alina Gorlova's (This Rain Will Never Stop) will be screened as part of the festival.
Speaking on behalf of the organizing committee, Yaser Irmak said that this year's festival is dedicated to Jina Amini, who was murdered by the regime forces in Iran, and Nagihan Akarsel, who was murdered by the Turkish state in Sulaymaniyah.
Irmak said: "If we can hold these festivals today, we owe it to the women who fell martyrs by resisting."