European Kurdish Culture and Art Movement to start actions against Turkish occupation
Members of the European Kurdish Culture and Art Movement got together in Cologne and established a crisis desk to promote actions against the invasion attacks by the Turkish state and the KDP.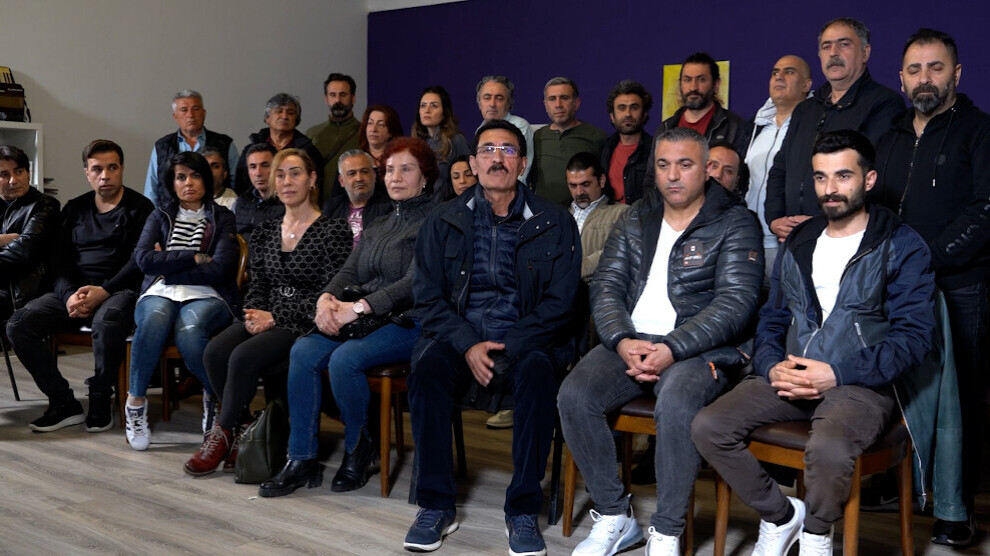 Members of the European Kurdish Culture and Art Movement got together in Cologne to discuss the latest developments in Kurdistan and the role of the art front in this process.
Artists said that "the Turkish government has invested all its wealth in this war. That's why they attach great importance to it. But this situation is much more important to us, and that's why we should approach this process with the spirit of mobilization. Especially in this process, as culture and art workers, the role of 'being the conscience of the society' becomes more important. We need to practice it by feeling deeply."
The artists called for the KDP forces to get rid of the betrayal they are carrying out and not to support the invasion attack. "If they persist in this stance, they will be condemned in our consciences and take their place in the dirtiest page of history," said the artists adding "that's why we say that we will overcome the invasion attack by resisting. We reiterate our call to the Zêrevan, Gulan and Roj units, which are self-organizing as special forces, to abandon their current stance. Today is the day to resist and win against all invading forces. We, as culture and art workers and artists, will be the leading force of the process and act with pragmatism."
The meeting decided to establish a crisis desk on the basis of active participation in this process.
According to this;
-Active leadership will be taken in all activities to be held,
-A unique commission was created to establish contacts and bonds with foreign artists,
-Actions will be held in all countries where the European Kurdish Culture and Art Movement is organized,
-Some civil society organizations, foreign artists and foreign press institutions will be contacted and files will be submitted,
-Street actions reflecting the artistic stance will be planned and realized.
While it was stated that the action calendar of actions will be announced in the coming days, after the meeting, Artist Xelîl Xemgîn said: "It is time for freedom. As the artists of the Kurdish society, we are in action with our people in this war of existence. We will be together with our people in Düsseldorf today, 30 April to protest Turkish occupation with the unity of our people. Long live the guerrilla resistance!"