HDP: Kurdish language and theater cannot be banned
HDP reacted to the ban by Gaziosmanpaşa District Governorship in Istanbul to ban a play in Kurdish saying it might "disturb public security".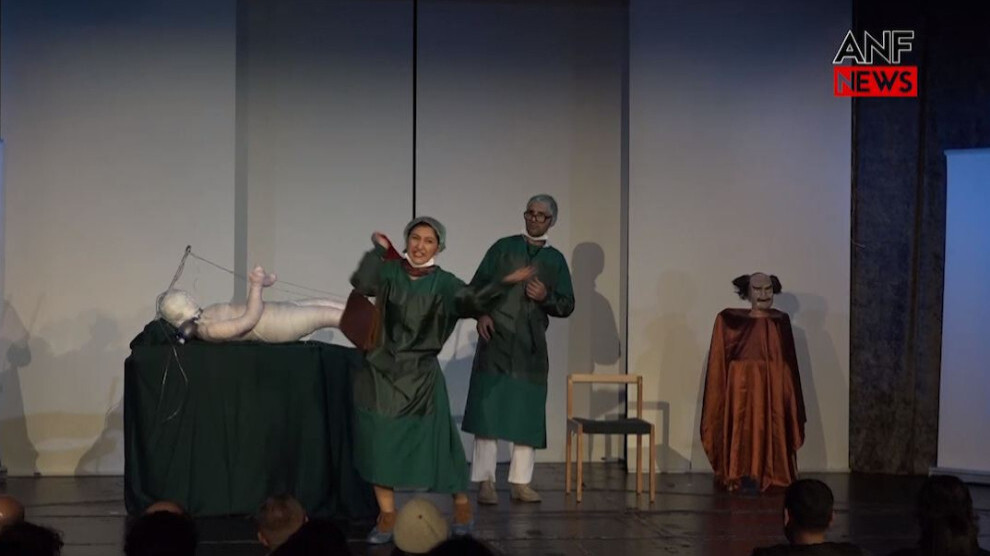 The Gaziosmanpaşa District Governorship in Istanbul banned the Kurdish play 'Bêrû: Klakson Borizan Birt', which was planned to be performed by Teatra Jîyana Nû at the IMM City Theater on the grounds that it might 'disturb public security' just hours before the performance.
HDP reacted to the ban on the theater play in Kurdish and states that the government is hostile to Kurdish. HDP said: "You cannot defeat Kurdish language and theater" and adds that everywhere is a stage for Kurdish theater."
HDP Education Policies, Sports, Culture and Arts Commission Spokesperson Sevtap Akdağ Karahalı issued a written statement concerning  AKP-MHP government's ban of Kurdish theater play.
The statement said; "The Nobel Prize-winning Italian writer Dario Fo's theater work Faceless was banned by the government only because the play would be performed in Kurdish".
The HDP continued: "After pro-government and racist newspapers such as Aydınlık disseminated news that 'Terrorists on Local government stage', anti-Kurdish sentiments of the state appeared once again, and this time the task was given to a district governor to ban it."
"Theater Jiyana Nû will continue its march, and the humiliation of banning a language and a theater play in the twenty-first century will be associated with the current government. The ban should be lifted immediately. Kurdish and Kurdish theater cannot be banned."
If the play in question had been staged, it would have been the first known Kurdish play in the 106-year history of the City Theaters.
Istanbul Metropolitan Municipality City Theaters also included a Kurdish play in their October program.
Dario Fo's play Bêrû (Faceless) by the theater group of the Mesopotamia Cultural Center, Teatra Jiyana Nû, was to be performed at the City Theaters Gaziosmanpaşa Stage.