History of Kurdistan displayed in Paris
The Kurdish Cultural Festival has kicked off in Paris. The history of Kurdistan is illustrated with various works on several events during the festival.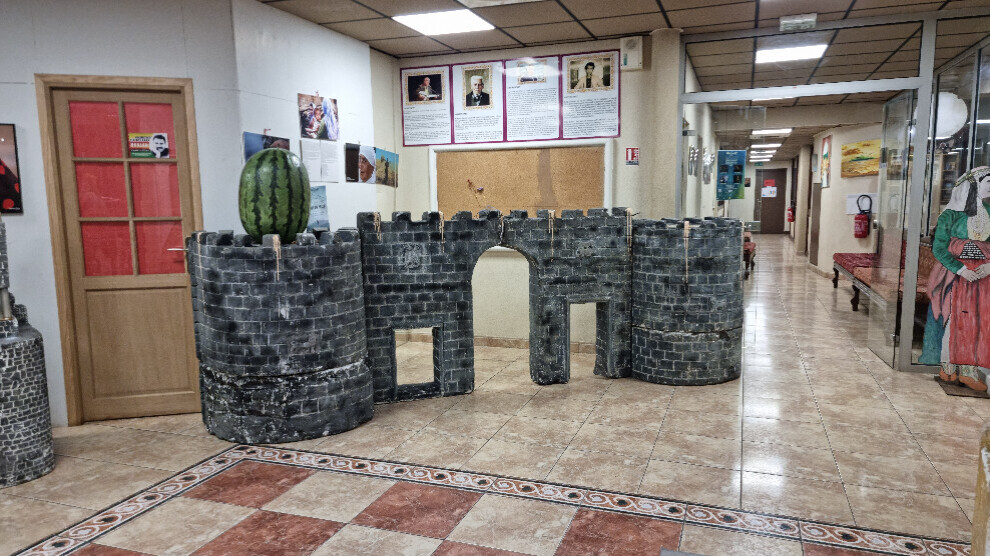 The Kurdish Cultural Festival has started in Paris, France. Jointly organized by the Kurdish Democratic Council in France (CDK-F), the Institute for Reflection and Studies on Kurdistan (IREK), the Kurdistan Arts and Culture Association (ACK) and the Danielle Mitterrand Foundation, the festival kicked off on Saturday (May 14). While a model version of Kurdistan was set up in the Paris Democratic Kurdish Community Centre building as part of the festival, a tent, models depicting the historical fabric of Kurdistan, agricultural tools and embroidery are displayed with Kurdish youth wearing clothes with national colours.

PEOPLE'S CULTURE AND SUFFERING REPRESENTED
Many objects of the 'Model Kurdistan' set up at the Democratic Kurdish Community Centre as part of the festival have reached Europe from four parts of Kurdistan and are part of the remaining historical fabric. A Kurdish worker named Amele has been carrying out the work in question for years. "This work is the product of my 25-year struggle," Amele said.

Describing the feelings of the Kurdish people who come to visit the tent, Amele said that "people go on a journey to their past" and underlined that thousands of people have visited his work in Europe over the years.
"This history is both the culture of our people and the history of their suffering. The Four-Legged Minaret (in Diyarbakir) has a unique structure in the world. Besides that, the values ​​of the Kurdish people have been targeted by bullets. Its traces are the injuries of this people," Amele said.

Amele invited the Kurdish people living in Paris to visit the 'Model Kurdistan' displayed at the Democratic Kurdish Community Centre.
As part of the festival, Amele will explain the history of Kurdistan to the Kurdish people. The 'Model Kurdistan' will remain on display at 16 Rue D'Enghien.