Hungarian philosopher Tamás dies after long illness
Hungarian philosopher Gáspár Miklós Tamás, one of the leading figures of the petition launched to remove the PKK from the EU's list of terrorist organizations, passed away after a long illness.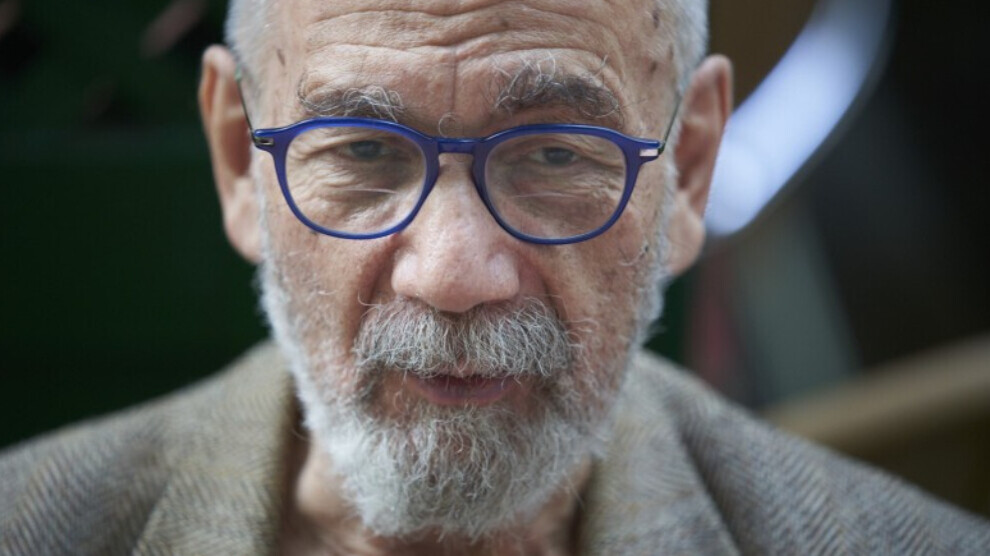 Philosopher and writer Gáspár Miklós Tamás passed away on Sunday, 15 January 2023. Tamás, a Hungarian philosopher, essayist, member of parliament in 1990-94, and one of the leading figures of the Hungarian opposition, was 74.
G. M. Tamás was born in Cluj (Romania) and in 1978 he moved to Hungary. "I did not come to Budapest, I came to the Budapest democratic opposition," he told the press. He was able to teach for a very short time due to his involvement in the democratic opposition, and was dismissed from his university due to his political stance. He was also banned from broadcasting and his passport was confiscated. Although his political struggle was hindered by the governments over the years, G. M. Tamás was also a member of the Parliament.
A friend of the Kurds
A friend of the Kurds, Tamás opposed the visit of Turkish President Tayyip Erdogan to his country on 7 November 2019 and stated that he should be protested for the attacks on Kurds. "We all know the murderous attack Erdogan and his Turkish army is launching against the Syrian Kurds," said Tamas, adding: "Every well-meaning man and woman should support the Kurds all over the world."
Tamás also protested the aggravated isolation imposed on Kurdish people's leader Abdullah Öcalan, who he compared to Benes, Maniu, Gandhi, Mandela and Sun Yat-Sen. "Öcalan should no longer be in prison," he said.
Speaking to ANF in 2019 about the hunger strike launched by Leyla Güven and the prisoners to end the isolation of Öcalan, Tamas said: "Germany and the EU must act as a requirement of equality, peace and democracy and ensure Abdullah Öcalan's freedom."
Campaign to delist the PKK
Most recently, Tamás was one of the over 1000 people, including filmmakers Ken Loach and Paul Laverty, American writer and activist Lucina Kathmann, Mexican poet, writer and editor Judyth Hill, Scottish novelist James Kelman, and Italian cartoonist Michele Rech, who signed a statement calling for the PKK to be removed from the EU's list of terrorist organisations.