Kafro, the Assyrian village that survived the State persecution
In the '90s Kafro, an Assyrian village in Midyat, district of Mardin, was evacuated by the Turkish state and abandoned in ruins as many other villages. Now Kafro is flourishing again.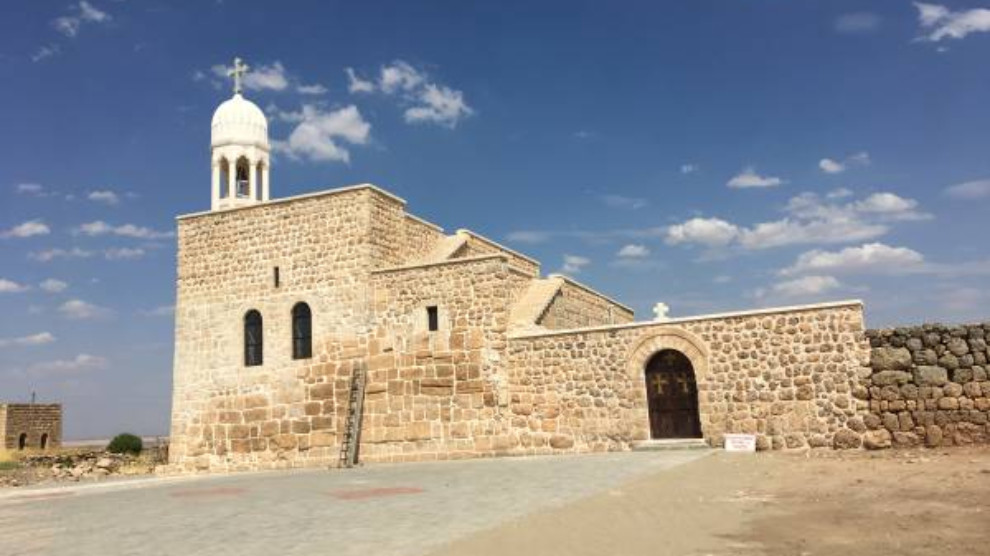 In the 1990s, the Turkish state pursued dirty war policies against the Kurdish people, such as burning villages, evacuating villages, and forcing people to migrate.
One of the more than 4,000 villages burned and destroyed in Kurdistan is the village of Kafro at the foot of the Bagok Mountains between Midyat and Nusaybin districts in Mardin.
The village of Kafro and its Assyrian citizens lived their first victimization after the original name was changed to "Elbeğendi" by the state. Then they were exposed to the pressures of the state because of both their beliefs and their opposition.
Dozens of Assyrians were murdered by the state's official and paramilitary forces in what became sadly known as "unsolved murders". Due to state oppression, the overwhelming majority of the Assyrians had to emigrate to Europe and America.
The village of Kafro and its area were almost completely abandoned. After the Assyrians, who had been living in Kurdistan for hundreds of years migrated one by one, only ruined villages remained behind them.
Although they went far away, they left a piece of their hearts in the Bagok Mountains. Because these mountains were Turabdin, in other words, this was a holy land for the Assyrians and a territory to which the Assyrians were deeply connected.
A dream coming true
It was the dream of all Assyrians to return to Turabdin, no matter where they were in the world.
They've waited decades for this dream to come true. And it finally did, in 2007. After negotiations between the Assyrian Diaspora and the Turkish state, they decided to return to their lands.
The Assyrians, who returned to their villages in ruins, started to repair their homes. Instead of the old village houses, the Assyrians built 2-3 storey villas in accordance with the historical texture.
Nearly 60 families make a definite return and settle in the village, while nearly 200 families spend their holidays in their villages during the summer months.
Places for young people were opened and in addition many villages have become places attracting tourists.