Kevana Zêrîn Women's Culture Movement pays tribute to Rojda Bakur
Kevana Zêrîn Women's Culture Movement commemorated Rojda Bakur, a member of the Democratic Culture and Art Movement, who died of cancer.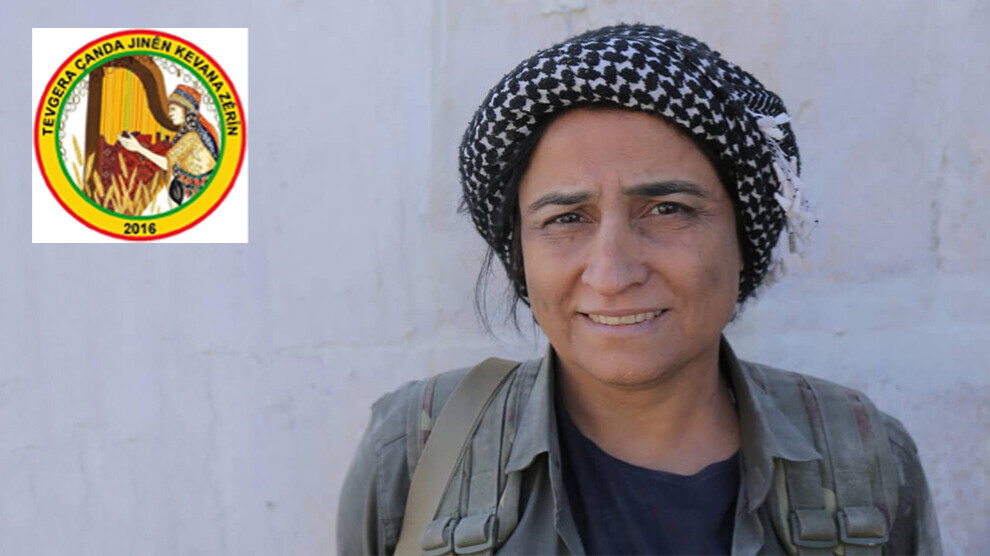 Democratic Culture and Art Movement Member Rojda Bakur (Bahar Yeşilyurt), died on 26 April 2022 and was buried in the Martyr Xebat Dêrik martyrdom in Dêrik with a funeral attended by thousands of citizens.
Kevana Zêrîn Women's Cultural Movement (Tevgera Çanda Jinên Kevana Zêrîn) commemorated Rojda Bakur, who died as a result of the cancer she contracted and who has been fighting in the ranks of the Kurdish Freedom Movement for more than 30 years, by publishing a written statement.
She continued to work despite her illness
The statement said that Rojda Bakur, who was born in Batman, came from a patriotic family and joined the guerrilla ranks in 1991. The statement added: "Comrade Rojda was a guerilla in the Botan and Garzan regions during the most difficult years of the guerrilla struggle and was taken prisoner after being badly wounded in clashes with the Turkish army forces.
Comrad Rojda resisted heavy torture and led hunger strike resistances many times in prison. Continuing her struggle outside after 9 years in prison, comrade Rojda chose the path of becoming a revolutionary artist by combining her experience in the freedom movement with her talent in culture and art.
Comrade Rojda, who was strongly attached to Leader Apo, never complained about the harsh conditions of struggle. Although she under treatment for the cancer she was diagnosed with a while ago, she never left her work in the field of culture and arts and did not lose her morale and enthusiasm.
We express our condolences to the family of Rojda, her comrades and the Kurdish people. There are values ​​that guarantee freedom for every nation. The PKK struggle, the symbol of resistance in Kurdistan and in the world for 50 years, also exists with its martyrs. For this reason, the martyrs light the way for the revolution with the torches of freedom in their hands."