Kurdish artists sing in memory of 17 guerrillas killed by Turkish chemical weapons
Kurdish artists released a music video in memory of 17 Kurdish guerrillas who were martyred during recent Turkish chemical attacks.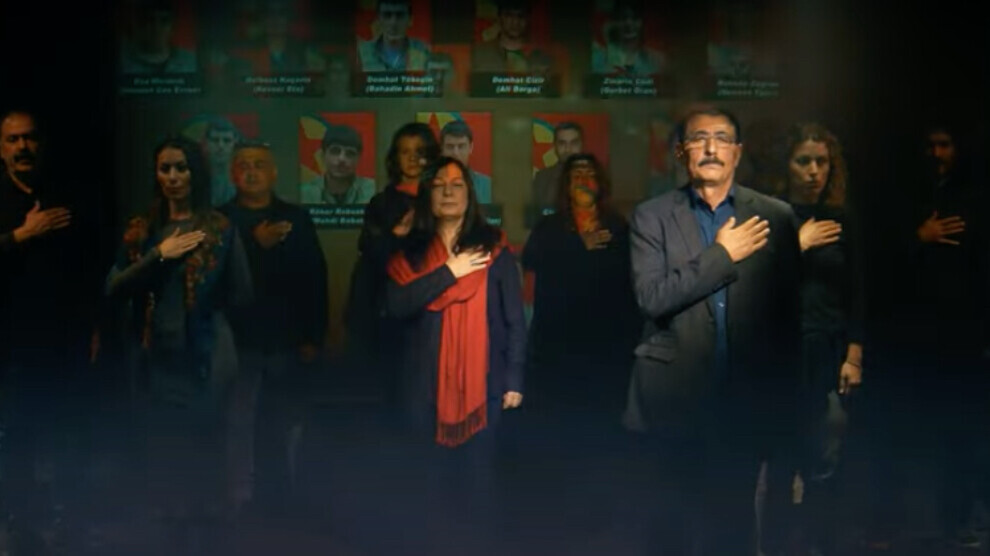 A group of Kurdish artists coming together under the leadership of Merdan Zirav, a founding member of Koma Amed, sang "in memory of 17 legends who were martyred by chemical weapons" in the guerrilla-held Medya Defense Zones in southern Kurdistan (northern Iraq).
The artists commemorate each of the 17 guerrillas by their names in the video, saying that they want to be the voice of the guerrillas.
The Kurdish artists said their video gives the message that neither the struggle nor the strans (Kurdish folk songs) will stop.
The video was broadcast by Med Muzîk TV and on YouTube.