Kurdish Culture Week kicked off in Basel
The Kurdish Culture Week promoted every year by the Med Culture Center in the Swiss city of Basel, began.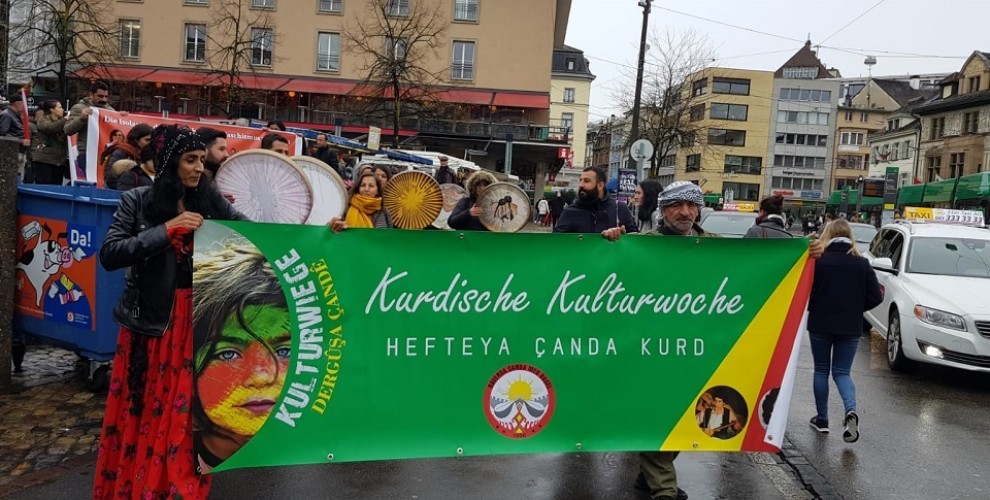 The Kurdish Culture Week began on April 4 and will end on 7 April.
The Kurdish Culture Week this year is dedicated to Rojava resistance and the hunger strike resistance demanding the end of isolation and led by HDP Hakkari MP Leyla Güven.
A gala was held at the Unia trade union building after a march through the city center. Lots of Kurds as well as Swiss and Turkish politicians, writers and artists attended the gala which started with a minute silent to remember the martyrs of freedom before the Kurdish Culture Week activities officially kicked off. 
A folklore performance was presented to the public that could also enjoy of various music bands. 
The first day a panel was organised and Kurdish politician Hatip Dicle, Basel Canton deputies, Mustafa Atıcı, Eva Herzog and Edibe Gölgeli talked about the ongoing hunger strikes and the current political process.