Kurdish writer Nezîr Ocek: We need to fight more against assimilation
Kurdish writer Nezîr Ocek said that more contributions should be made to the development of the Kurdish language and literature against assimilation.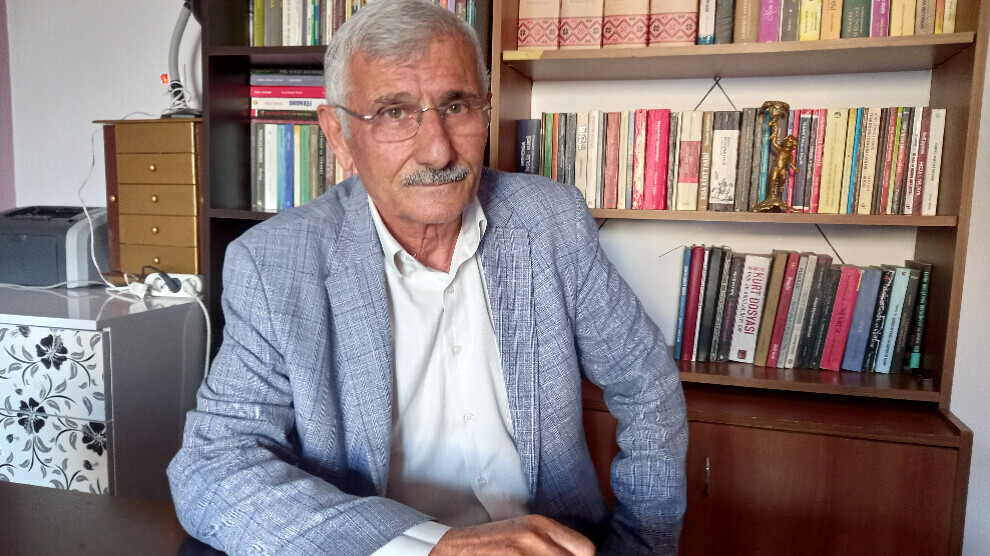 Writer Nezîr Ocek, known for his works in Kurdish, said that "the Kurdish people should protect their language. Kurdish should be spoken at home, on the street, everywhere."
Working in the field of Kurdish language and literature, Ocek, who has also translated Kurdish literature in addition to the publications of Waneyên Rêzimana Kurmancî, Edebiyata Kurdî, Dîn û Mîtologî and Destana Rustemê Zal, has supported his efforts for Kurdish with institutional works such as Kurdî Der.
"I will continue to work for the Kurdish language as long as I live," said Ocek, adding: "A lot has been done for the Kurdish language when the municipalities were run by us [HDP]. In addition, Kurdish education was given in our institutions and studies were carried out for the future of the Kurdish language. Later, the state seized Kurdish institutions and trustees were appointed to the municipalities. Instead of these institutions, trustees opened other institutions and began to use religion. They are especially trying to assimilate Kurdish children."
Noting that Arabs, Turks and Persians are trying to assimilate the Kurdish language and culture, Ocek said that Kurdish intellectuals, writers and artists should contribute more to the development of the Kurdish language and literature against this assimilation.
Ocek said: "The Kurdish people should also protect their language. Kurdish should be spoken at home, on the street and everywhere. We see that children, who are the future of our language and culture, are gradually growing up in another language and culture. We should raise our children with stories and lullabies in their own language. We must protect our children. Every Kurd should turn his own house into a school. They should speak Kurdish and live with the Kurdish culture."