Kurdish youth in Stuttgart vow to continue their actions for Öcalan's freedom
"One of the most important tasks and objectives of us young people in this process is to remain in the streets and to be continuously active until Leader Öcalan's physical freedom is achieved."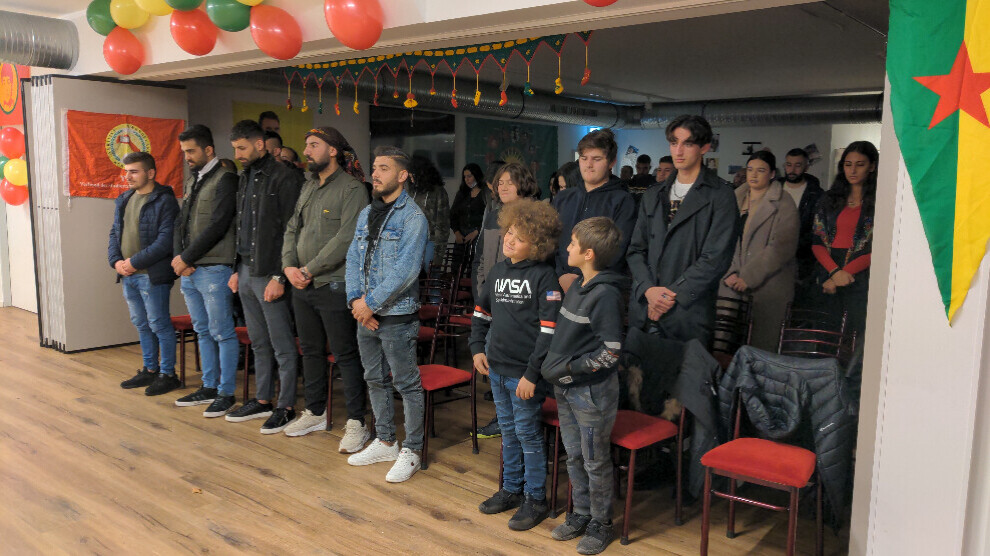 TCŞ and TekoJIN activists organised a feast in Stuttgart and declared that they will continue to fight for the freedom of Kurdish People's Leader Abdullah Öcalan.
Young people gathered for the event at the newly opened Democratic Kurdish Cultural Center in the city. The event, organized by activists from Tevgera Ciwanên Şoreşger (TCŞ) and Jinên Ciwan ên Têkoşer (TekoJIN), began with a moment of silence in commemoration of the Kurdistan revolution martyrs.
In the feast hall, posters of Kurdish People's Leader Abdullah Öcalan and martyr Sakine Cansız were hung.
The feast began with the screening of  the'Werin Cenga Azadiyê' campaign, which featured a speech by Abdullah Öcalan. Following the screening, the young activists made their statements.
'WE WILL BE IN CONTINUOUS ACTION'
The statement in the name of the activists included the following:
"As TC and TekoJIN activists, we will always fight to preserve our culture, art, and literature as long as we remain in Europe. One of the most important tasks and objectives of us young people in this process is to remain in the streets and to be continuously active until Leader Öcalan's physical freedom is achieved. We want all of our youth and patriotic people to be on the streets as part of the 'Werin Cenga Azadiyê' campaign all the time."
Hozan Simar took the stage at the event which lasted about three hours, and ended with halay dances.