"Kuro Jahro", a song of resistance in memory of the martyrs
Bêstûn Cultural Centre has released a clip with the song "Kuro Jahro" in memory of the martyrs of the guerrilla resistance against the Turkish occupation attacks on the guerrilla-held Medya Defence Zones in southern Kurdistan (northern Iraq).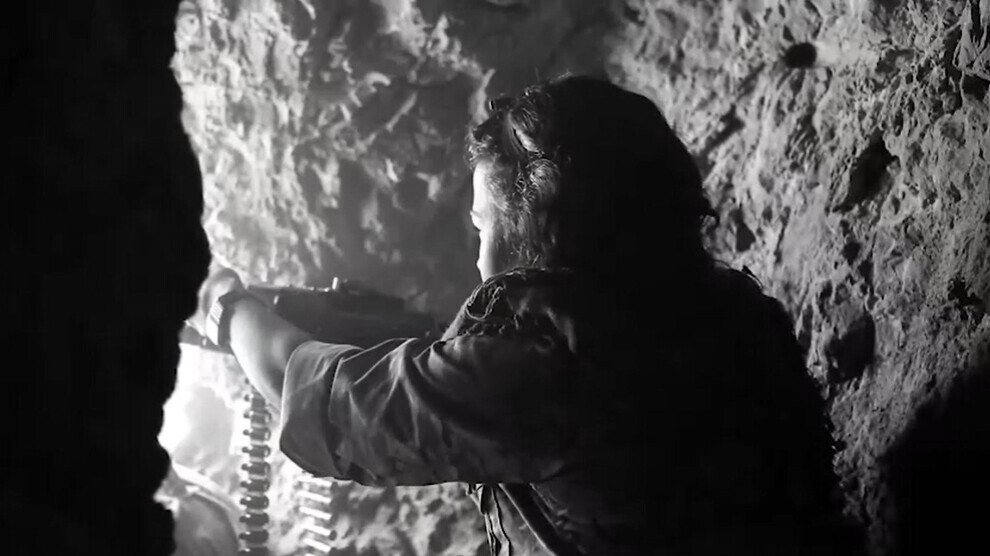 A new music clip has been released paying tribute to the resistance of the guerrillas of YJA (Free Women's Troops) and HPG (People's Defence Forces) against the occupation attacks of the Turkish army on the Medya Defence Zones since mid-April 2022.
In the clip commemorating the martyrs of Zap, Metîna and Avaşîn, scenes from the guerrillas' tunnel facilities are shown. At the beginning, a guerrilla fighter can be seen coming out of a tunnel wearing a gas mask and taking out musical instruments from a hiding place. He then performs the resistance song "Kuro Jahro".
The six-minute clip is a work of Bêstûn Cultural Centre, whose focus is art and culture in Rohilat (Eastern Kurdistan). The song is mainly about the Turkish invasion and the guerrilla resistance at Kuro Jahro, a mountain massif in the Zap region.