Musician Xelil Xemgin making good progress, says Kurdish Artists Initiative
The Kurdish Artists Initiative issued a statement on the condition of artist Xelil Xemgin and said his condition "is good, there is no cause for concern."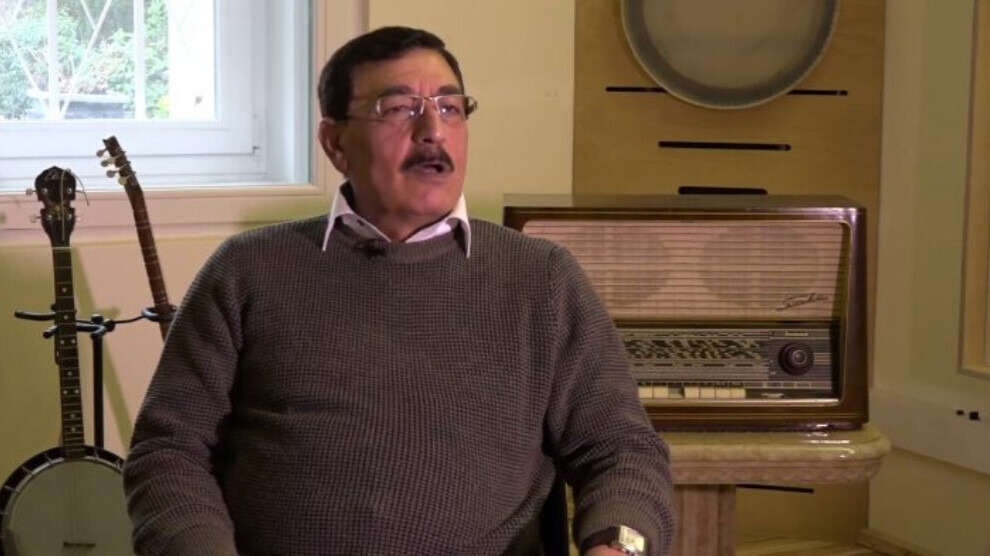 The Kurdish Artists Initiative issued a written statement about the health status of artist Xelil Xemgin, who contracted coronavirus.
The statement reads as follows:
"As our people and fans know, we announced that our artist friend Xelil Xemgin had caught coronavirus a while ago. We know that our people, friends and acquaintances are wondering about his health. Since the day he caught the coronavirus, we have been following his situation closely together with his family.
We would like to share information about his situation with you. Xelil Xemgin is in good condition. There is no cause for concern. He overcame the difficult process with his own strength, with the help of doctors and the support of his friends and family.
We understand our people, and we thank them for their interest.
We would also like to point out that information other than our official statements or his family's is not reliable."