New caves discovered in Hasankeyf
The millenary site of Hasankeyf will soon be flooded by the Ilisu Dam.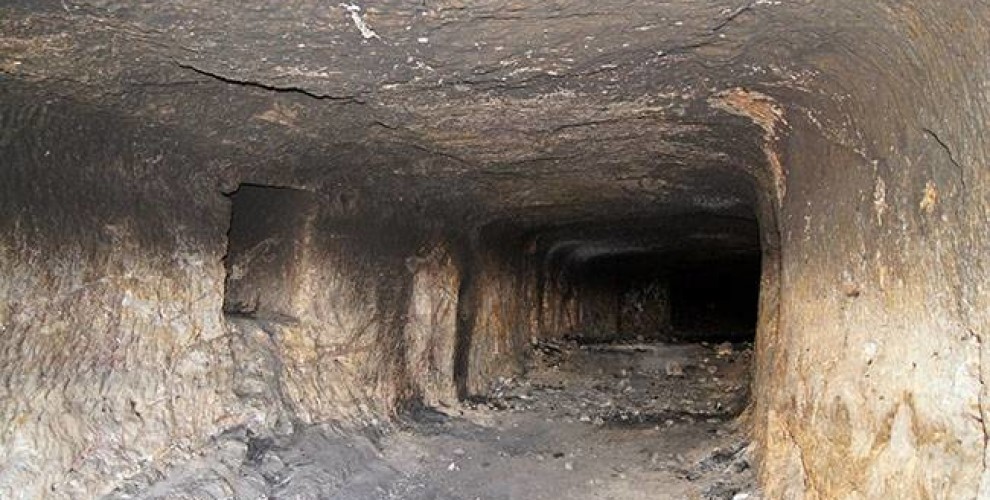 Hundreds of new caves have been found beneath present day Hasankeyf.
The new caves were found during the excavations for the Ilisu Dam that will submerge the 12-thousand-year-old site on the banks of the Tigris River.
The excavation and debris cleaning works have been carried out in an area located in the Sahada neighborhood, and used as a garden for centuries.
The new caves, over hundred, and some on 5 different levels, emerged during these works, confirming the inestimable value of the Hasankeyf site.
Photos of the new caves discovered were shared by the city residents on social media.
These caves, which have been underground for thousands of years, will be flooded just like all others as the Ilisu Dam project continues its course.
Hasankeyf has a unique history closely interwoven with the Tigris river, and it's to many extents even richer than Ephesus, Troy and Cappadocia. Furthermore, Hasankeyf fulfills 9 of the 10 UNESCO's criteria. Yet UNESCO said nothing against the destruction of the important historical site.
The Ilisu Dam project means that 80,000 people will have their houses destroyed and will be forced to resettle in another area, in houses built by TOKI (Governmental Mass Housing Administration). The AKP Government only sees Ilisu as one of the strategic tools of economic growth in the building sector.