New York Kurdish Film Festival will kick off on 14 October
The Kurdish Cultural Center will organize the 6th edition of the New York Film Festival from 14 to 16 October.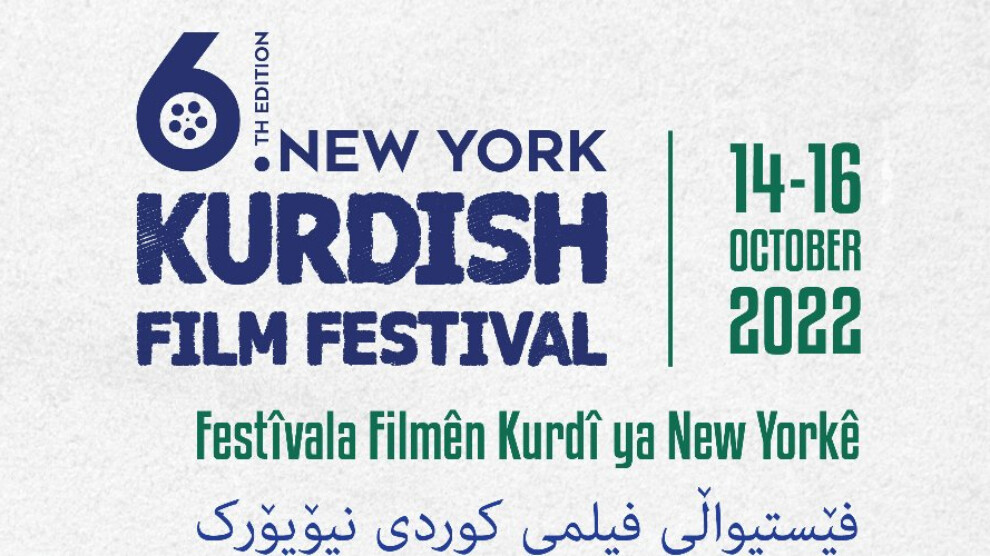 The Kurdish Cultural Center will organize the 6th edition of the New York Film Festival from 14 to 16 October.
Author Janet Biehl invites people to attend the festival.
was founded in 2017 to provide a safe space for diaspora Kurds in New York to reclaim and celebrate their cinema, poetry, literature, and music—and to introduce non-Kurds to the rich breadth of Kurdish culture and art. 
The Kurdish Cultural Center seeks to "give a voice to this underrepresented nation," says its founder, Xeyal Qertel. Here, Kurdish Americans in the New York region can speak their language and celebrate their culture. We hope that Kurds from different communities and lineages can find common ground and build friendships. We seek to honor all Kurdish history and give voice to all untold stories.
In relation to non-Kurds, the Center seeks to share Kurdish arts and showcase the richness of Kurdish culture, as well as to raise general awareness about Kurds. By contributing to the cultural melting pot, it seeks to advance democracy and an equitable society.
The Center's founder, Xeyal Qertel, is a New York-based educator and human rights activist, with a special interest in women's rights. She is also the director of the annual New York Kurdish Film and Cultural Festival. 
The festival places a special emphasis on cinema. Cinema is a universal language, representing everything from daily life and human struggles to myth and fantasy.  Its ability to transcend borders makes it essential to the general understanding of a culture.  By representing a culture shared in all parts of Kurdistan, Kurdish cinema can unite Kurds across their divisions. It often portrays the harsh reality of discrimination and segregation that Kurdish people experience daily.  
Kurdish cinema can also enhance understanding on the part of non-Kurds. It shows how much people have in common with each other while preserving the uniqueness of Kurdish culture.
The festival screens feature films, short films, and documentaries. It also offers live music and dance performances, and author talks.