Occupiers are plundering the sites of Alevi faith in Afrin
Once again, images of the occupied Afrin have emerged, showing how historic and holy places are being destroyed by the occupation forces and how robberies have been carried out.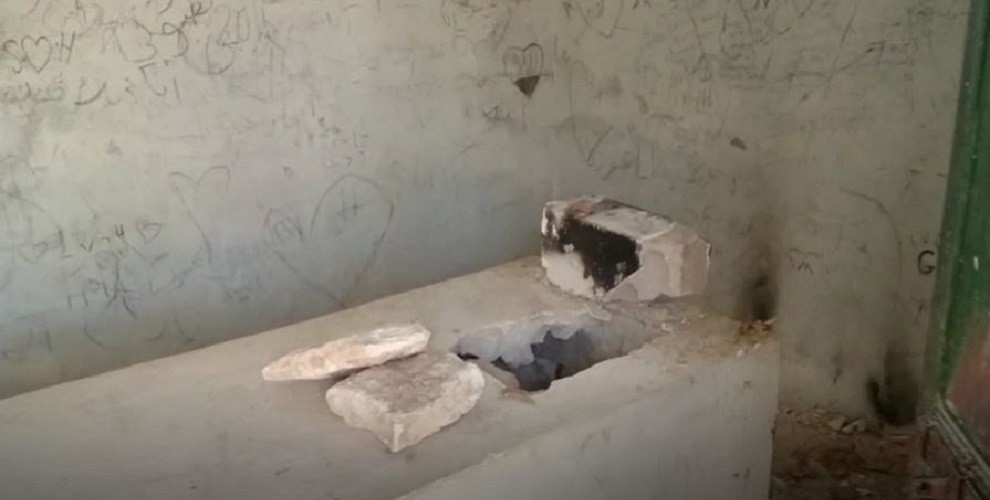 The Turkish state and its militias continue their looting, kidnapping, torture and confiscation of property in Efrîn. War crimes continue to be systematically committed in the region. Again and again, images from the occupied canton show how historic and sacred places in Afrin are being destroyed by the occupation forces and robberies carried out.
From Mabeta district, which became a sanctuary for Alevis from Northern Kurdistan, who escaped the oppression of the Ottomans and the Turkish Republic, pictures of a robbery of another sacred site have now emerged. As reported by the ANHA news agency, the site is the 160-year-old tomb of Av Girê. The site was looted by mercenaries of the jihadist militia Ahrar al-Sharqiya.
Many of the ancestors of Alevis in Mabeta had fled to Afrin during the Battle of Marj Dabiq from the northern Kurdistan provinces of Malatya and Maras. The Battle of Marj Dabiq near Aleppo took place on August 24, 1516, between the Ottoman Empire under Sultan Selim I, and the Mamluks under the Sultan of the Burji dynasty Al-Ashraf Qansuh al-Ghawri. At the time of the genocide against the Armenians in 1915, Alevis from Northern Kurdistan fled to Mabeta. The same persecution continued in 1938 when the population of Dersim faced genocide. Again, Alevis set off to find refuge in Mabeta.
With the systematic change in the demographic structure in the course of the Turkish occupation, 139 families of jihadists from East Ghouta were settled in Mabeta in August.