Prison says bookmark with Demirtaş's name is a threat to prison security
A bookmark with the name of HDP's former co-chair Selahattin Demirtaş was not delivered to a prisoner in the Kayseri Prison since it was considered a "terrorist propaganda" and a "threat to prison security" by the prison administration.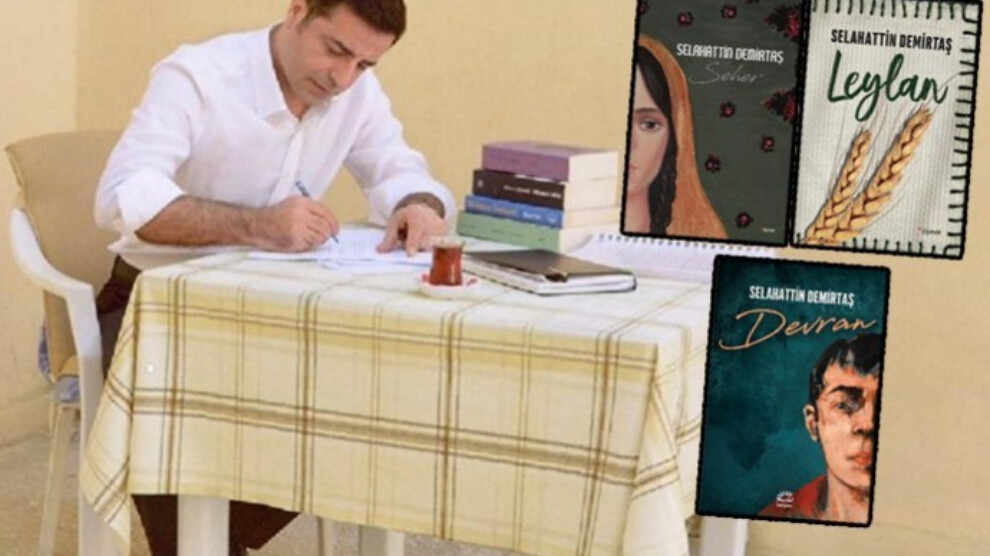 Metin Karadoğan who is in Kayseri Bünyan No. 2 T Type Closed Prison was not allowed to receive a bookmark because "Selahattin Demirtaş" was written on it in a book written by Demirtaş himself.
Prisoner Karadoğan applied to the prison administration on March 2, 2022, after he was denied to get the bookmark delivered to him.  On March 16, 2022, the prison administration decided to reject Karadoğan's request, although there was no regulation concerning the issue in question.
THERE IS NO REGULATION IN LAWS!
The prison administration stated that the use of bookmarks is not against the law. "However, it is seen that the purpose of the bookmark is to subconsciously make the ideological propaganda of the organization."
APPEAL TO COURT
Karadoğan appealed to a court following the decision of the prison administration. Karadoğan remarked that Demirtaş has 4 books and Turkey was sentenced to pay indemnification to him by the ECtHR.  Demirtaş is a politician who became a presidential candidate from prison, the prisoner added.
THREAT TO PRISON SECURITY
However, the court in Kayseri rejected Karadoğan's objection. "Selahattin Demirtaş is a politician. It should be considered that conflict may arise in the prison, as there may be supporters or opponents to him. The bookmark may provoke incidents…" the court said.
Karadoğan took the matter to the Kayseri Heavy Penal Court. The court also ruled that the previous decision was in accordance with the laws and rejected the objection of the prisoner.
Karadoğan, on the other hand, made an individual application to the Constitutional Court following the decision.