"Serhildan": Music clip from Rojava for Jina Mahsa Amini
The art and cultural community "Hûnergeha Welat" from Rojava released a music clip in memory of Jina Mahsa Amini.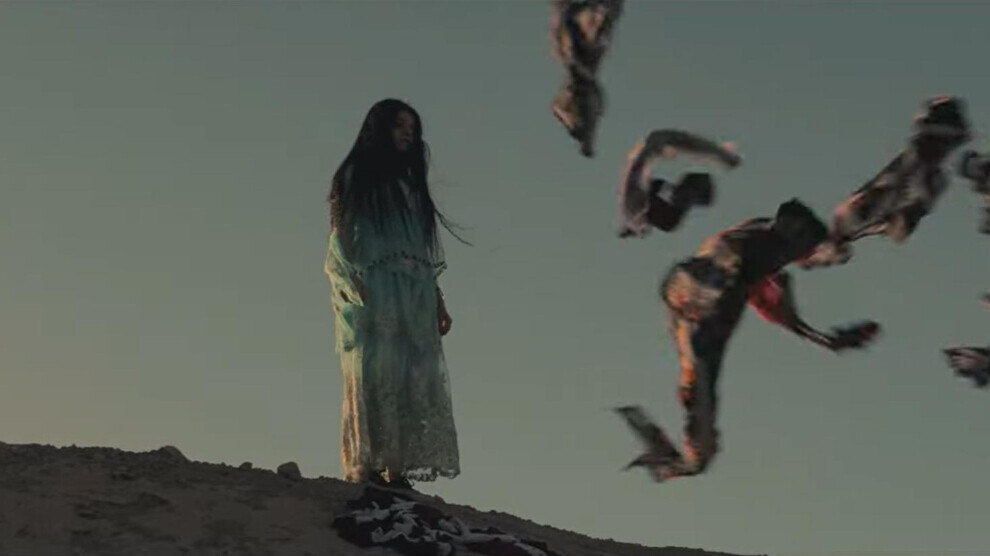 The art community "Hûnergeha Welat" from Rojava has published a music clip in memory of Jina Mahsa Amini. The 22-year-old Kurdish woman from Saqez was arrested by the Iranian morality police during a visit to Tehran because her clothes were said not to comply with the strict regulations. She was beaten to death at the police station. Following the murder, an uprising broke out in Rojhilat (Eastern Kurdistan) and Iran, which has been going on for a fortnight and is supported worldwide.
In the clip, women can be seen throwing away their headscarves to the song "Serhildan" (Ku. for people's uprising).

Hûnergeha Welat [Atelier of the Homeland] was founded on 1 July 2014 in Qamishlo and works mainly in the fields of music and documentary. A large part of the songs and music videos dedicated to the revolution of Rojava are productions of Hûnergeha Welat. The art community sees itself as an atelier of new revolutionary art beyond sloganeering. Instead, the current revolutionary spirit and the feelings of the society of Rojava are meant to be reflected in the pieces. At the same time, the studio is also a chronicler of the resistance in the different regions of Rojava and other parts of Kurdistan. The name is considered a memorial to the fallen artist Welat, who was martyred by the detonation of an ISIS car bomb.