The documentary about MLKP is ready
The documentary "Dema Baranan" prepared by the Filmmakers Film Collective has been completed.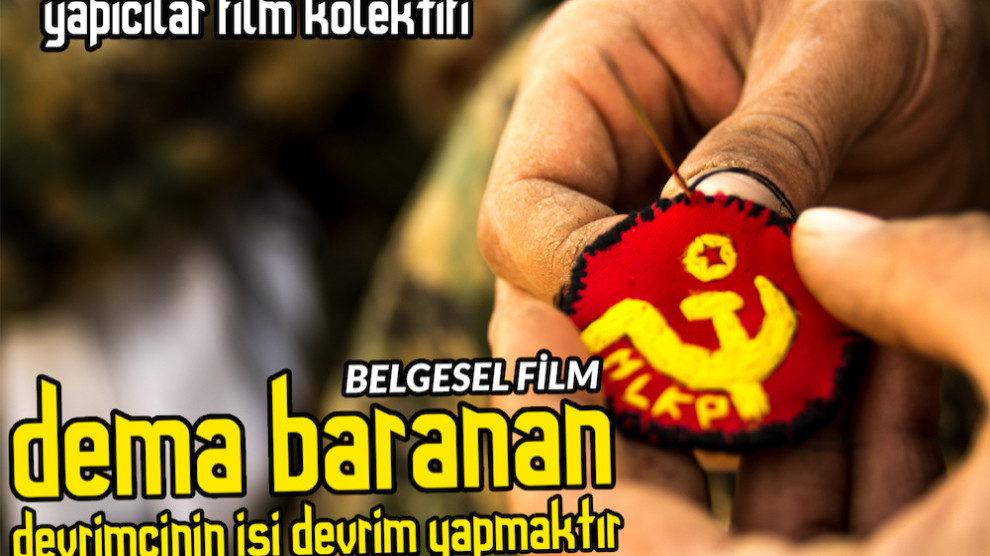 The documentary 'Dema Baranan' (Time of Barans), a fragment of which was released on 10 September and about the 25th anniversary of the MLKP (Marxist Leninist Communist Party) foundation, has been completed. The Filmmakers Film Collective presented the documentary film to the audience.
What is the film about?
The documentary, shot in Rojava and Medya Defense Area, tells the 25-year history of the MLKP as well as its perspective on revolutionary strategy and political military struggle. The communists put in front of the camera for the documentary talk about the MLKP Turkey-Kurdistan revolution, as well as regional context and analyse the perspective of revolution in the Middle East.
The documentary also shows the MLKP struggle in Rojava and the Kurdish mountains and war experiences. In addition there are also interviews with the Communist Women's Organization (KKÖ) and the Communist Youth Organization (KGÖ). The documentary also describes the change in the lives of many people from different social backgrounds after they met with communists.
It was announced that the documentary, named after Baran Serhad, one of the MLKP leading cadres, who was murdered on 23 March 2019, will be premiered in October.
The release of the documentary was postponed to a later date due to the Turkish state invasion attacks on Rojava.
In the documentary, while the combat practice of MLKP in Rojava and Medya Defense Areas is covered, the communists who fought against the mercenaries in Serêkaniyê, which has been occupied by Turkey last October, also describe their experiences.
The documentary, the second trailer of which has been released, will not be on the internet and television for a while. The documentary is planned to be delivered to the public with special screenings.