The State targets docs and film addressing the Kurdish issue
Filmmakers and journalists Çayan Demirel, Ertuğrul Mavioğlu and Veysi Atay were punished last year while filmmakers Kazım Öz, Özay Şahin, Kutbettin Cebe and Şiyar Dicle will appear in court soon.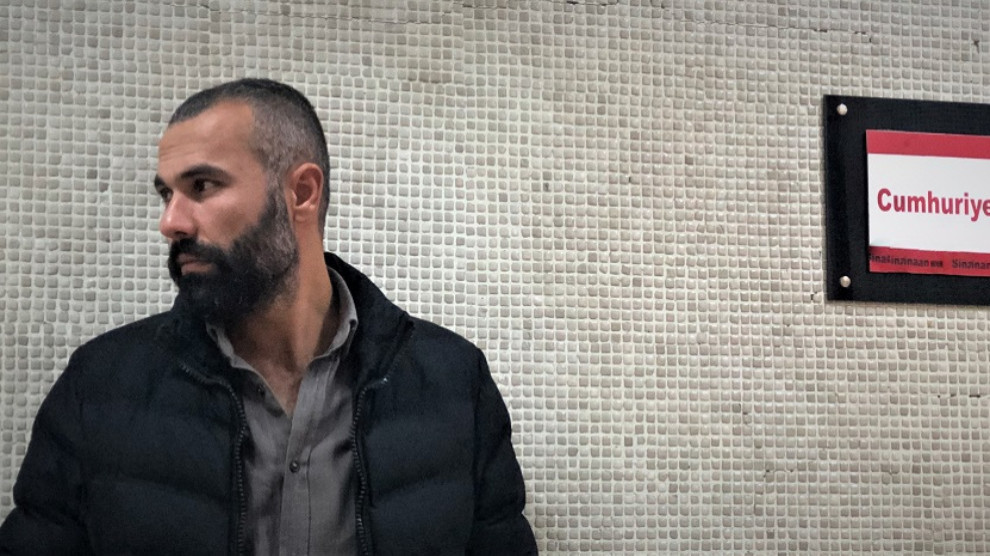 "Bakur" documentary's directors Çayan Demirel and Ertuğrul Mavioğlu were handed out sentences for the film they made. So was "Nujîn"'s director Veysi Atay in 2019.
More filmmakers will appear in court in the coming days and weeks.
Kurdish and Turkish filmmakers are on trial for the work they do. Kurdish directors are mostly accused of "making propaganda for a terrorist organization" and "helping a terrorist organisation". They are detained and tried.
Kurdish filmmakers such as Kazım Öz, Özay Şahin, Kutbettin Cebe and Şiyar Dicle will appear in in February and March.
Director Kutbettin Cebe will appear to his second hearing. We talked to Cebe about what it means to make cinema in such a repressive environment. Cebe is on trial for "making propaganda for an illegal organisation" with the documentary "Roza-The Country of Two Rivers" he made in 2016.
You are on trial for the documentary "Roza- The Country of Two Rivers" you made in 2016. Can you tell us about this trial?
I was detained in an operation in 2018. And again, I was accused of making propaganda for an illegal organisation. So what is this organization? The YPG. Yes, the same organisation which won support all over the world in the fight against ISIS. But for Turkey it is a 'terrorist organisation'. The process that led us to court developed just like this. We have mentioned the name of an organization that our "Holy State" forbid to mention.
Many filmmakers are on trial in Turkey. Most of them are Kurdish. The trials of 4 Kurdish filmmakers including yours will be celebrated in February and March 2020. 
Kurdish directors, Turkish directors, video activists are on trial in this country. The State seems to have discovered the power of cinema. We know the contribution of documentary, fiction films and videos to the development and building of an alternative memory process. It is obvious that during the last five years the State has tried to consolidate its hegemony, and targeted cinema. Kurdish directors make film about the Kurdish issue but Turkish directors also addressed the issues related to the Kurdish issue. Films such as Bakur and Nujîn have been punished. I guess we could say that since Kurdish and Turkish directors started to address the problems of the country, they have become targets for the State.
What will you say about the trial in the context of "making propaganda for a terrorist organisation"?
This thing about making propaganda is a great cover that the State has discovered and uses to hit independent filmmakers. Making propaganda for an organisation is a rare excuse both inside and outside this country. The State is doing this well: 99 percent of the proceedings against cinema people are using this cover.
What does it mean to make cinema in this environment?
Filmmakers are having trouble finding a hall to screen their films because of the State pressure. Festivals are skeptical of independent motion pictures. Movies dealing with the Kurdish issue often find no space to be screened. It is clear that this is a disadvantage. However, independent filmmakers are not dependent on halls and festivals as is industrial cinema.
For example, we showed a documentary we have shot in coffee houses. Bourgeois art loves salons and festivals. Festivals, of course, are a good place for us filmmakers to show our work, but we are looking at different venues.