Vigil in solidarity with artist Hozan Cane and her daughter
A vigil in solidarity with Kurdish artist Hozan Cane and her daughter Dilan Örs who are in jail in Turkey, was held in Berlin in front of the Federal Ministry of Foreign Affairs to protest the unlawful detention.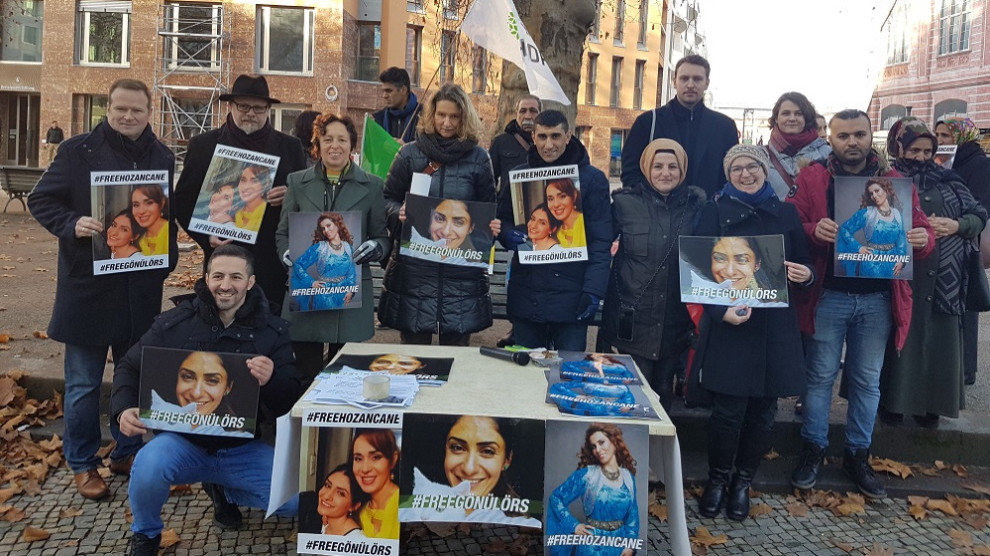 In addition to Kurdish institutions such as HDK Berlin, Navenda Civak Kurdistaniyen Azad, German political parties in the Federal Parliament, Die Linke (Left Party), SPD (Social Democratic Party), CDU (Christian Democratic Party) The Die Grüne (Greens) a crowd of lawmakers and citizens joined the vigil.
Posters of Hozan Cane and Dilan Örs were hung at the information stand opened at the vigil and speakers explained how the singer and her daughter (both also German nationals) are being held unlawfully in prison by the fascist Erdoğan regime.
The activists submitted a file to the federal German Foreign Ministry on the situation of Hozan Cane and Dilan Örs.
SPD Deputy Frank Schwabe, Greens MP Margit Stumpp and Hozan Cane's son Adem Örs spoke about the case and the action.