Yellow Envelope, a book by former IHD chair Akin Birdal
The International Frankfurt Book Fair, the world's largest book fair, opened its doors to publishing houses and visitors for the 70th year.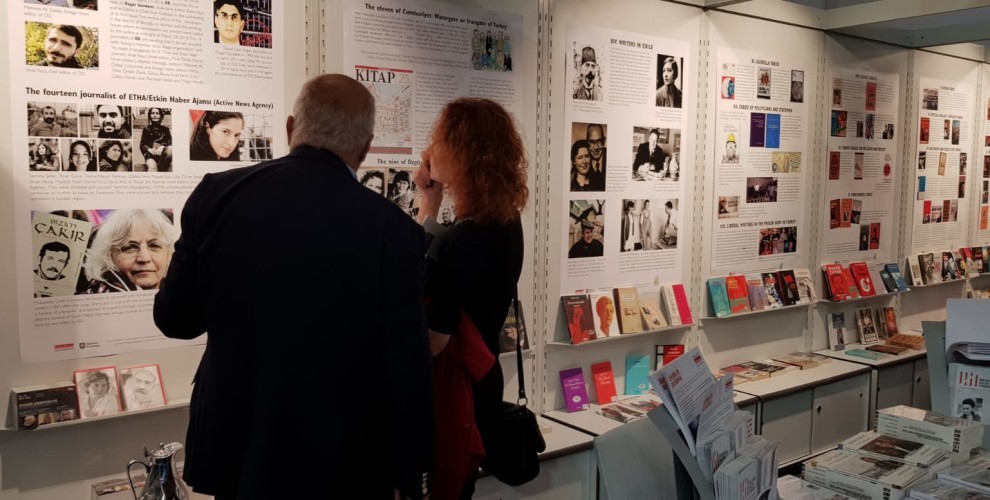 About 7,500 publishers from more than 110 countries are attending the Fair, while Georgia is the guest of honor this year.
Book lovers, publishing experts and leading companies in the media industry are also joining the fair. Human rights issues featured prominently at this year's book fair, and writer and translator Ragip Zarakolu presented Turkish "banned books" as part o the events this year.
One of the participants was Human Rights Association (IHD) Honorary President Akın Birdal, whose first book of history series recently published, Yellow Envelope (Sari Zarf), was available to readers. 
"Yellow Envelope" tells the story of Birdal childhood, youth, professional life, political and social struggle, his entry into professional organizations, the Human Rights Association in which he has been involved until now and the armed attack he suffered on 12 May 1998.
Birdal provides in his Yellow Envelope, a summary of the struggle for nearly half a century. He describes the association of Aziz Nesin, Vedat Turkali, Can Yucel, Hirant Dink and Mihri Belli and his many comrades.
Yellow Envelope begins the story of a life but turns into a search for what Birdal said is "a search for justice, freedom and hope. A life history of about 50 years, which is in fact the story of all of us. It is the story - he said - of the long walk towards human rights, peace, democracy and justice".
Birdal said that he would held presentation of the books in many Community Centers, Alevi Cultural Association and the Kurdish Democratic associations in the coming days. 
Yellow Envelope will also be presented at the Istanbul TÜYAP Book Fair, later this November, and Birdal indicated he would participate to meet with readers in Turkey.