Young people in Cologne attended Martyr Ronahî Bawer Folklore Camp
The Martyr Ronahî Bawer Folklore Camp, organized every year by TEV-ÇAND, took place in Cologne and saw the participation of some 60 young people.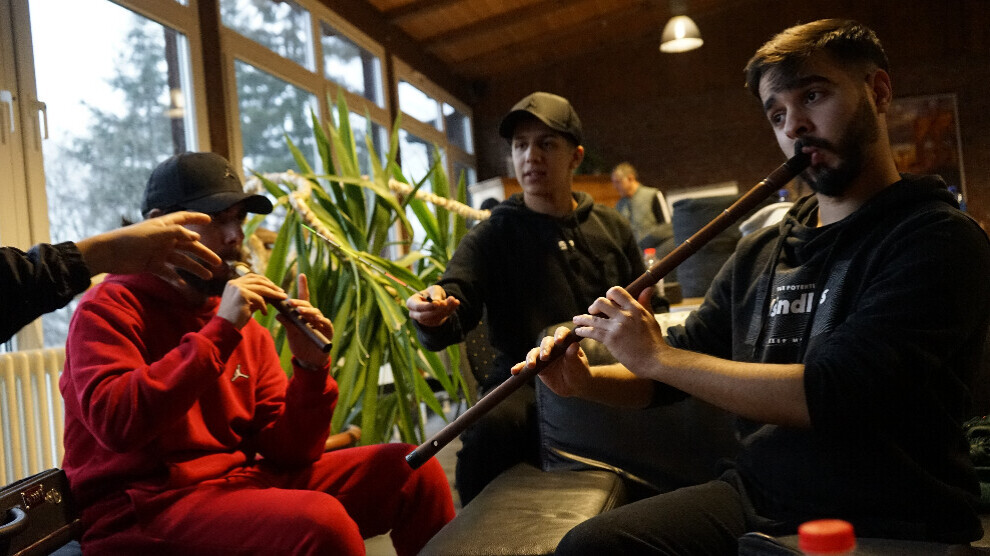 The Martyr Ronahî Bawer Folklore Camp has been held in Europe every year since 1997. Organized by the European Kurdish Cultural Movement TEV-ÇAND, the camp was held in Cologne, in the last month of 2022.
Folk dances from Botan, Agirî, Koçgirî, Semsûr, Riha, Amed and many other regions were performed at the camp, which saw the participation of folklore groups from Germany, France, Switzerland and the Netherlands.
Young people who learned local dances were also given theoretical training on the history of Kurdistan, as well as the meaning and importance of social culture.
At the same time, several concerts were given.
A commemoration event was also held for KCK Executive Council member Evîn Goyî (Emine Kara), TEV-ÇAND member Mir Perwer and Kurdish activist Abdurrahman Kızıl, who were killed in the second Paris massacre on 23 December 2022.
At the end of the camp, each student was given a certificate of participation.