Şırnak MP calls on people to "stand up against the destruction of nature"
Şırnak MP, Nuran Imir, called on the public to "stand up against the destruction of nature" as forest fires and tree cutting continue during military operations in Kurdish provinces.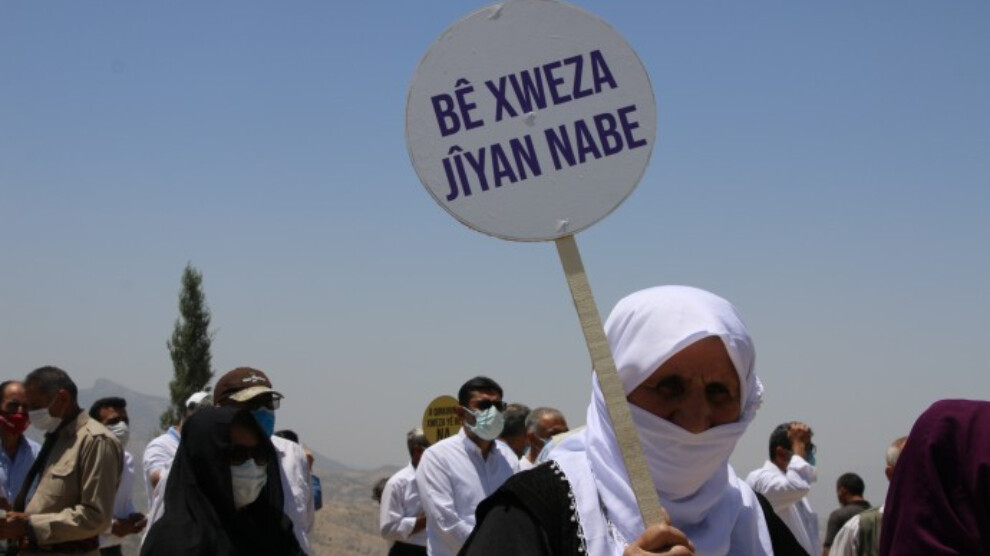 Fires continue to spread in the regions of Cudi, Gabar and Besta in Şırnak. There has been no attempt by the authorities to extinguish the fire. After Mount Cudi, the tree cutting that started in the region of Besta continues. Inviting the authorities to take action, Peoples' Democratic Party (HDP) Şırnak MP Nuran Imir said that everyone should take care of nature.
Imir said that the AKP-MHP government attacks the nature in Kurdish lands and added: "Since the 90s, our mountains, Cudi, Besta and Gabar have been burned dozens of times every year. They are burned by security forces on the grounds of military operations. Today, trees are uprooted. They cut down trees in Cudi and Besta with the help of village guards. This is racism against nature."
Imir pointed out that the tenders given to private companies paved the way for all the trees in the region to be cut.
Referring to the environmental damage caused by the coal mines in Cudi, Imir said that the nature was destroyed and added that 800 thousand tons of coal was extracted from Cudi Mountain and sold to the power plant for the Silopi Thermal Power Plant belonging to the CINER Group this year.
Imir said: "Many diseases have become widespread in Botan due to this power plant. Many diseases such as shortness of breath, asthma, heart attacks. Every day in our district, at least 5 people die. 90 percent of them die from a heart attack. Again, 60 percent of pregnant women either miscarry or give birth to a disabled child."
Imir said that the massacre of nature means massacre of people and added that there was yet another attempt, as it happened in the 90s, to empty villages using the destruction of nature. "We shouldn't let this happen. Everyone should protect nature. Let's speak out against the destruction of nature."