Mining in Hakkari destroys a cultural heritage of 12,000 years
The 12,000-year-old rock drawings of Cilo Sat Mountains, in Hakkari, will be destroyed to allow mining exploitation of the territory.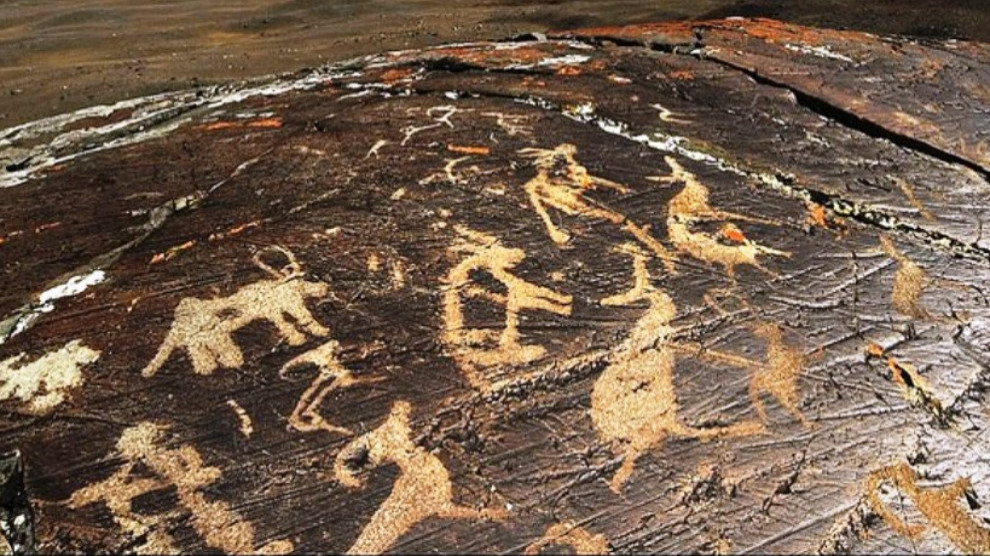 Cilo Sat Lakes, Govend Mountain, Korgan village, valley in Kotranis village and Nebirnav Plateau areas in Gever district of Hakkari are transformed into mining fields by the Ministry of Energy and Natural Resources General Directorate of Mining and Petroleum Affairs.
In these regions, mining sites to excavate lead and zinc will be opened and facilities will be established. The 12,000 years old historical rock drawings found in the Cilo-Sat mountains at an altitude of 4,135 meters will be sacrificed to the mines.
Hakkari and its provinces have hosted many civilizations throughout history. There are thousands of ancient drawings on the rocks in the caves and cave entrances. There are drawings of inverted tulips, human, snake, deer, mountain goat, wild sheep, rabbit, wolf, fox and symbolic figures, especially in the area near the summit of Cilo. Rock art proves that the region was inhabited even during the hunter-gatherer era.
The plundering of the state in the region started years ago. Roads were built around the Sat Lakes area, which is famous in the world for its glacial lakes and natural beauty, and stones and soil were filled between the lakes. These historical and natural places will now be destroyed by the mines.
Fatih Şahin, the former co-chair of the Mesopotamia Ecology Association (MED), which was closed by statutory decree, said that the history of the region will be damaged and destroyed as much as the air, water, soil, natural life and local people. Şahin emphasized that the rock paintings dating back to 12 thousand years ago will be affected by this destruction, and reminded that they are important documents of the life of the region.
At the same time, Şahin stated that 766 mining fields in 68 provinces have not been analyzed for damages and EIA reports are not required. "The newly opened mines will destroy the historical artefacts of past civilizations. Gevarok, Tirşin, Warfele Rock rock drawings in Gever and the castles, watchtowers and caravan routes in Maraş Nurhak are examples of this. This history and nature massacre is as useless as the safety dams built in this region. This destruction is as tragic as that of Hasankeyf, as harmful as the damage ISIS inflicts on historical artefacts in Syria and Iraq."