Turkish army a grave threat to forests
The Turkish state has turned into a nature-killer in Kurdistan. Every year, forests are systemicaly set on fire by state forces.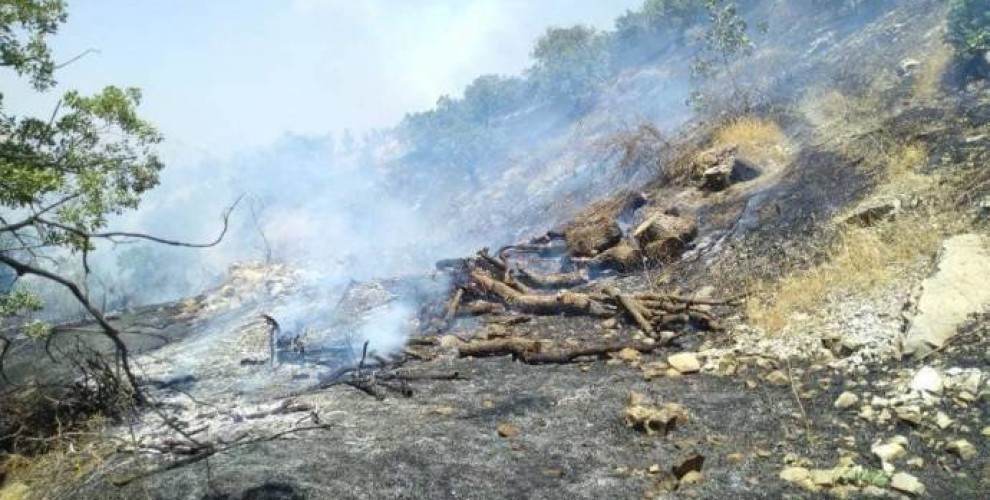 As extreme heat or man-made climate change causes forest fires throughout the world, in Turkey the main entity responsible for forest fires is the Turkish army.
There are no news on any international or local agency that any army is systemicaly starting forest fires in this or that region. Whereas every summer in Turkey, one discovers the Turkish army behind almost every forest fire in Kurdistan.
Massacres, executions, torture, damaging guerrilla graves and destroying cultural heritage are some of the Turkish army's crimes, while systemic attacks against nature are another aspect of war crimes.
Recently there have been many instances of forest fires in various regions of Kurdistan, which have all been started by the Turkish state. Military forces not only start the fires, they also prevent locals from putting the fires out by their own means. In this sense, the Turkish state poses a unique example. Reports by human rights organizations show the Turkish army as the one responsible for forest fires as well. According to the 2017 report by IHD (Human Rights Association), at least 13 forest fires started last year due to military operations.
Some of the most recent fires are as follows:
DERSIM: On August 14, the Sincik Mountain in Dersim's Hozat district was bombed with F-16 jets, UCAVs and Kobra type helicopters. A forest fire started afterwards, and an air strike was called on the mountain as the fire still raged on today. The mountain was bombed from 05:30 to 07:00 this morning by Kobra type helicopters. After the bombing, Skorsky helicopters dispatched military units around the mountain and an operation was launched.
AMED: A fire broke out in the morning hours in the rural areas of the Unal neighborhood in Amed's Kulp district. Villagers intervened and prevented the fire from spreading. The fire was later taken under control and put out by the Kulp Municipality's firefighting units.
BINGOL: The forest fire that started the other day in Sivan Doganli and Suveren villages in Bingol's Genc district after they were declared "special security zones" by the AKP regime spread throughout the region with the wind. Villagers started efforts to put the fire out so it wouldn't spread to their homes, but no authorities have intervened for two days.
Peoples' Democratic Party (HDP) Bingol MP Erdal Aydemir said there is still smoke rising from the area and added: "I have attempted many times to contact the Bingol Governor through his private secretary, but we couldn't get a hold of him."
Aydemir pointed out that there is no intervention against the fire: "The villagers can only stop the fire from reaching the village borders with their own efforts."