Turkish bombardment starts fire in forests in Hozat
The Turkish army's military operations and actions are causing great damages to the nature of Kurdistan.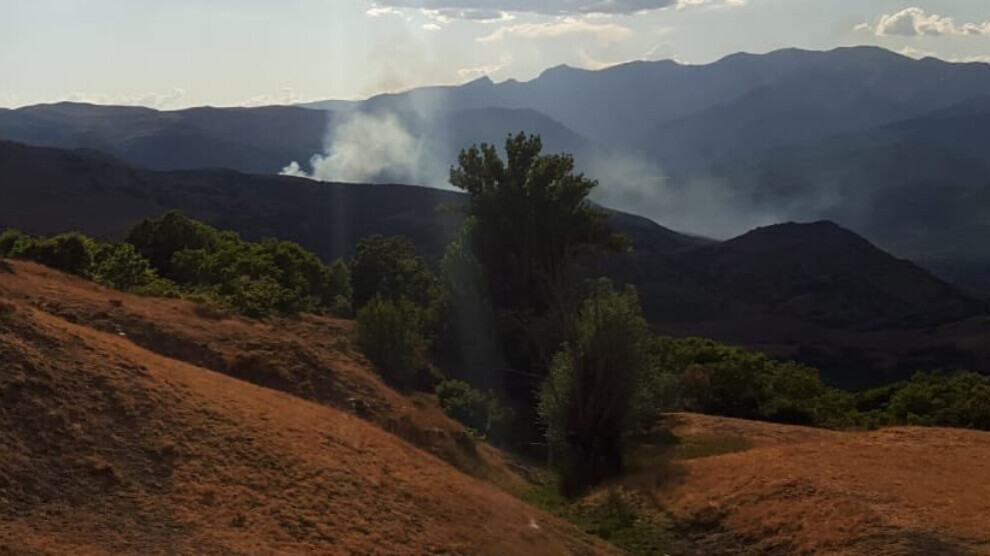 According to reports from the ground, Turkish attack helicopters opened fire in the vicinity of the Dereköy and Gedikler villages in Hozat district, Dersim province on Friday.
The bombardment started a wildfire in the forests, which continues to spread.
Reports from the ground say that soldiers are preventing the local people from accessing the scene on the grounds that it is a "restricted security zone".