Polling stations open in Turkey
The second round of the presidential election in Turkey began. The polling stations were open at 8 am local time. AKP-MHP government leader, Recep Tayyip Erdoğan, and CHP leader Kemal Kılıçdaroğlu are running to become the next president.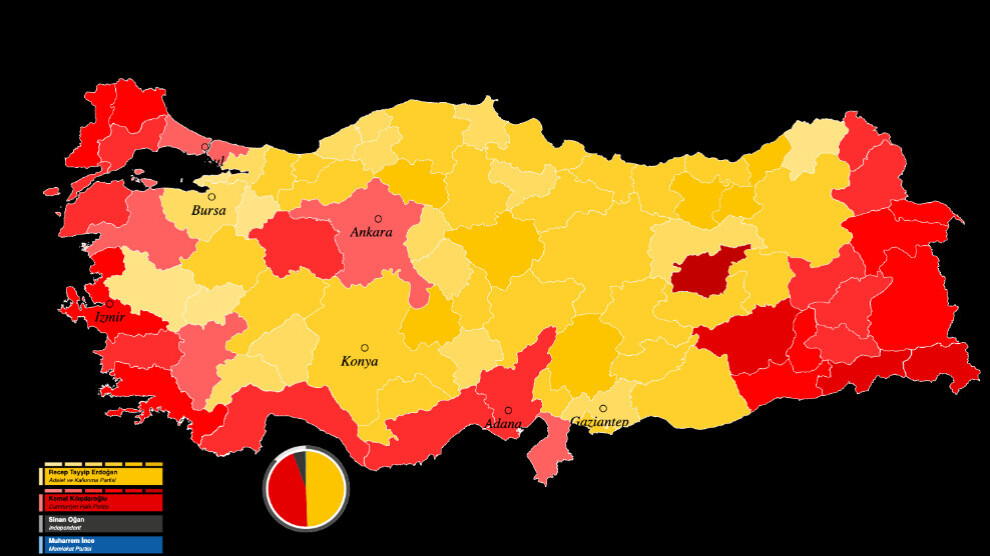 60 million 769 thousand 268 people have the right to cast their votes to elect the President who will rule the country for five years in Turkey. Some 47 thousand 523 voters turned 18 in the period between the second round and the first round on 14 May.
People will be given one ballot paper and one envelope. After the voting process, which will last until 5pm, the election bans will be in effect until 9pm. If the YSK deems it appropriate, it has the capacity to lift the election bans at an earlier hour.
Voters will only be able to vote in the polling station they voted in in the first round.
Only one ballot paper will be given to the voters. If a mistake is made during the voting process, a new ballot paper will not be given.
Voting will take place in 191,884 ballot boxes across the country.