Welthungerhilfe won't restore houses in Turkish-occupied Afrin
After strong criticism from human rights organizations, Deutsche Welthungerhilfe e.V. has refrained from restoring the destroyed houses of displaced Kurdish families in Afrin.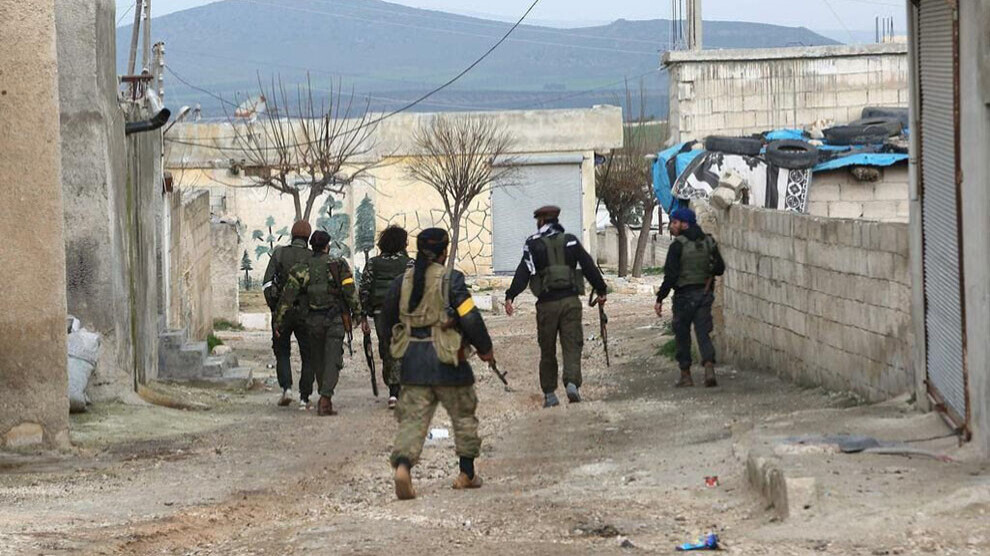 Following criticism from numerous human rights organizations, Deutsche Welthungerhilfe e.V. has refrained from restoring damaged houses in the Turkish occupation zone in North Syria.
In a statement the Bonn aid organisation said: "As until today, no repairs have been made to houses. Like any other planned projects, extensive analyses and research activities have been carried out in the area in recent weeks to gain a comprehensive picture of the situation of the people. These analyses were coordinated, inter alia, with local community representatives in Afrin and working groups of the United Nations. After evaluating all the information, we have come to the conclusion that we will not repair the destroyed houses. We had legitimate doubts as to whether our basic principles of humanitarian aid, such as neutrality, could be guaranteed in the given circumstances."
Previously, more than two dozen organizations and media institutions protested heavily against Welthungerhilfe's plan to repair 400 houses in the occupied region of Afrin. According to information from humanitarian agencies in the autonomous northeast Syrian region, these homes belonged to displaced Kurdish families. Now they are home to jihadist mercenaries and their relatives who, together with the Turkish army, expelled the original population and took their houses. Most of the accommodations are said to have been given to families of mercenaries who fought for Turkey in Libya or Azerbaijan.
"Renovating these houses would perpetuate the occupation and support Erdogan's plans to Turkishize and Islamize the population of Afrin," said Lina Stotz, a consultant for ethnic and religious minorities at the Association for Threatened Peoples (GfbV). "The settlement of mercenaries and their families in the homes of Kurdish, Christian and Yazidi people means a change in the demographics of the region that is contrary to international law. We therefore call on Welthungerhilfe to stop the project immediately."
The occupation of northern Syria by Turkey should not be financially supported or rewarded, added the GfbV. "Instead, the organization should focus on distributing aid. International humanitarian law prohibits resettlement with the aim of changing demographic structures in occupied territory. Any efforts to settle Turkish or Syrian militia officers or their families in Afrin should therefore be condemned."
The formerly self-governing canton of Afrin has been occupied by Turkey in violation of international law since March 2018. Most of the more than 250,000 displaced people from what was once the safest region of Syria and a place for multi-religious coexistence, solidarity and compassion, which stood for post-patriarchal structures in which minorities and women are involved, still live in makeshift camps in the desert-like no man's land of Shehba.
The region between Aleppo and Afrin is also subject to an embargo by the Assad regime. Hundreds of thousands of people are systematically cut off from their outside world.