Abduction and looting continue in occupied Afrin
Four more civilians have been kidnapped in Afrin where the looting of historical sites also continues.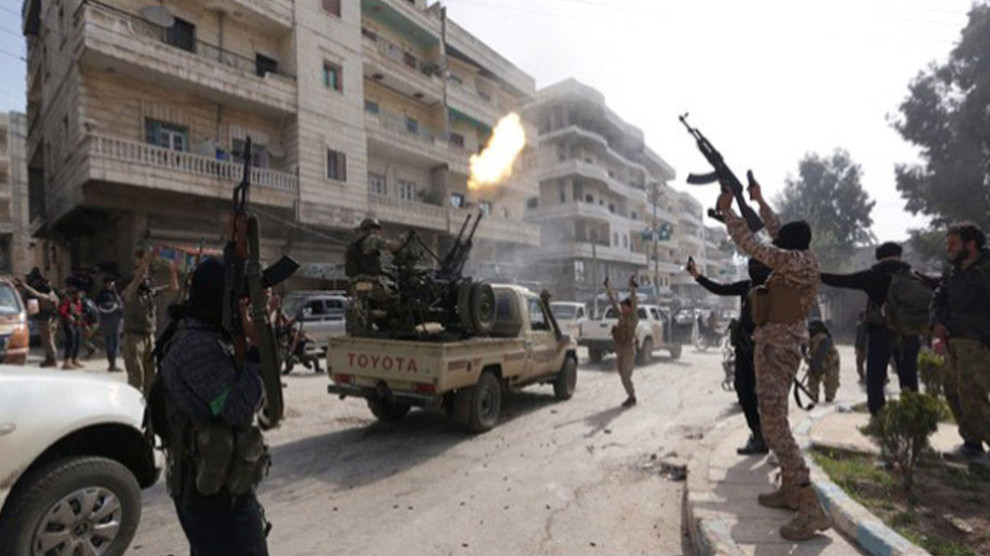 The Turkish secret service MIT affiliated operatives have kidnapped four civilians from the Shera and Bilbile districts of Afrin.
According to the Rojava based Hawar News Agency (ANHA), the abductees are Ehmed Mihemed (35) and Ehmed Ali Hemo (37) from the village of Şeltehît, Azad Mihemed Ali Silêman from the village of Golya and Henan Hesen Ebd from the village of Mersaw. The aftermath of the abducted civilians is not known.
The looting of historical sites in the region also continues. Most recently, historical objects were looted from the Neolithic settlement of Alçiya near the Bilbile district.
Thousands of people have been kidnapped in the occupied Afrin territory since the invasion began. Most of these civilians were subject to systematic torture and many were brutally executed.
According to Afrin Human Rights Organization figures announced in mid-November, 167 men, 28 women and 32 children have been killed since the launch of Turkey's invasion attacks against Afrin on 20 January 2018. A further 638 civilians were injured, of whom 87 are children. Afrin Human Rights Organization also documented over six thousand abductions, who again include children. In about 3,300 of these cases, there is currently no information on where the victims are being held or what their condition is like. In many cases, bodies of abductees are found at the roadside. Many of them are marked by torture.
The occupation forces controlled by Ankara use the abductions to extort ransoms. This method has become a lucrative source of income. At least 500 cases of ransom handovers have been reported so far. Turkish-backed militias demand an equivalent of between 3,000 and 100,000 euros, depending on the ability of the victims' relatives to pay.
UN: War crimes and torture in Afrin
Last autumn, the UN Human Rights Council published a report on the situation in Syria, which also describes the devastating human rights situation in Afrin. The Council documented that the overall security conditions in Afrin and adjacent districts remained dire with armed factions having carved up the province into geographic zones of influence.
"As a result there is a general absence of rule of law and repeated incidents of kidnappings, torture, extortion and assassination. Victims were often of Kurdish origin as well as civilians perceived as being prosperous, including doctors, businessmen and merchants," said the report.
RELATED NEWS: