67 journalists appeared in court in December
According to the Journalists' Association's Report on the Cost of News, 67 journalists and media workers appeared before the judge, with a total request of 412 to 1,334 years in prison.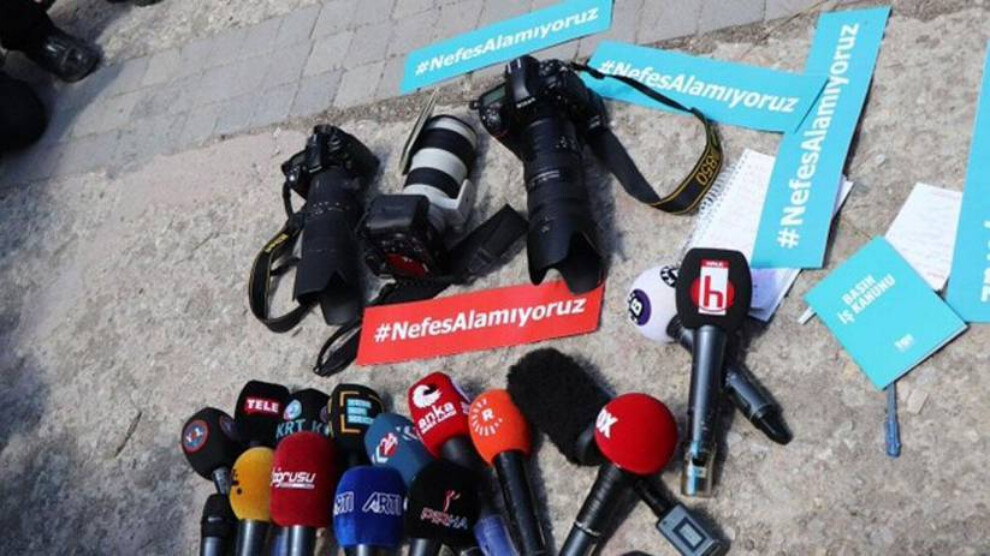 The December report prepared within the scope of the Cost of News project, carried out with the support of the Journalists' Association, has been published. According to the report, which draws attention to the fact that December was also marked by pressure and obstruction against journalists, at least 67 journalists and media workers appeared before the judge.
The report noted that 67 journalists who were tried in a one-month period were demanded to be sentenced to prison terms from 412 years and 1 month to 1,334 years and 1 month in total, and to three life sentences, two of which aggravated life sentences.
Six of the trials were concluded. 8 journalists were sentenced to 14 years, 8 months and 15 days in prison. The 9-month prison sentence given to a journalist was commuted to a fine of 4,500 TL. 25 of the journalists on trial were acquitted.
According to the information in the report, the pressure on journalists was not limited to the ongoing trials. At least 11 journalists and media workers were detained in a one-month period. In December, when new lawsuits were filed against 7 journalists, new investigations were launched against 3 journalists.