Behdinan activists have been on hunger strike for 41 days
Five journalists and activists, who were sentenced to six years in prison by a Hewlêr court on 16 February, have been on hunger strike for 41 days. Officials prevent lawyers from meeting the activists.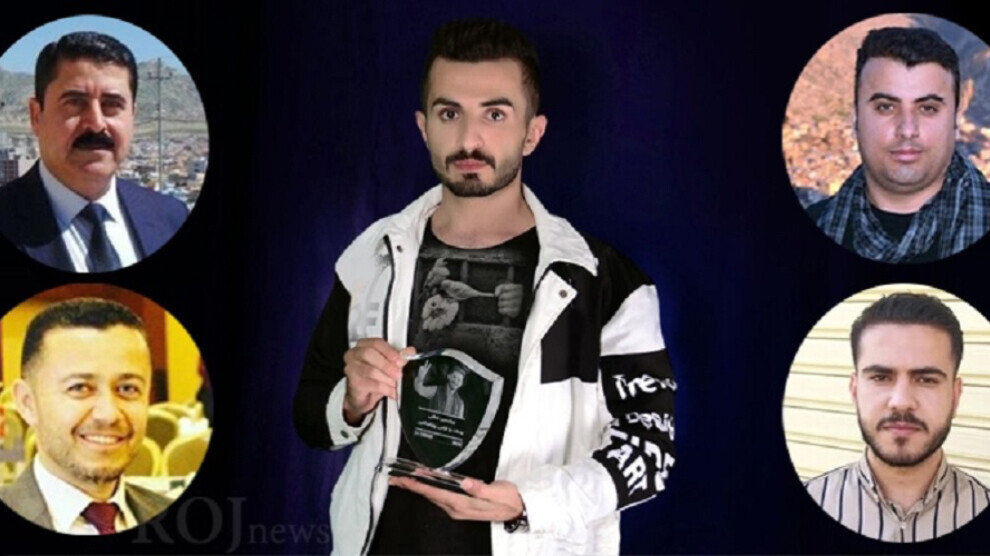 The Hewlêr Criminal Court sentenced five journalists and activists from Behdinan to six years in prison on 16 February.
On hunger strike since 17 February
There have been intense reactions both in South Kurdistan and internationally to the arrest of Şêrwan Şêrwanî, Umêd Seîd, Guhdar Zêbarî, Eyaz Kerem and Harîwan Isa.
The activists started a hunger strike on 17 February to protest the court decision and the conditions of detention.
Visits with lawyers and families not allowed
Beşdar Hesen, one of the lawyers of the Behdinan detainees, spoke to RojNews about the situation of the five prisoners.
Hesen said that according to the information they obtained, the situation of the detainees was bad and the hunger strike was continuing.
Hesen said that they applied to the authorities to learn about the situation of the detainees, but they were not allowed to meet them. Hesen added that they had only been able to make a few-minute phone calls twice since 16 February.
"Behdinan Asayish (public order forces) keeps saying that the person in charge is not at work each time we call. They don't even make an appointment," he said.
The lawyers stated that families have a legal right to meet with their imprisoned sons and to obtain information about their health, and that this right has been trampled upon.
In South Kurdistan, months of non-payment of salaries and the gradual escalation of political, economic and social problems caused mass protests at the beginning of the year. Dozens of people were detained during the protests.