Court upholds prison sentence against journalist Abdurrahman Gök
An appeals court in Amed has upheld a "terror" sentence of one and a half years in prison against Kurdish journalist Abdurrahman Gök for taking photos of the fight against ISIS.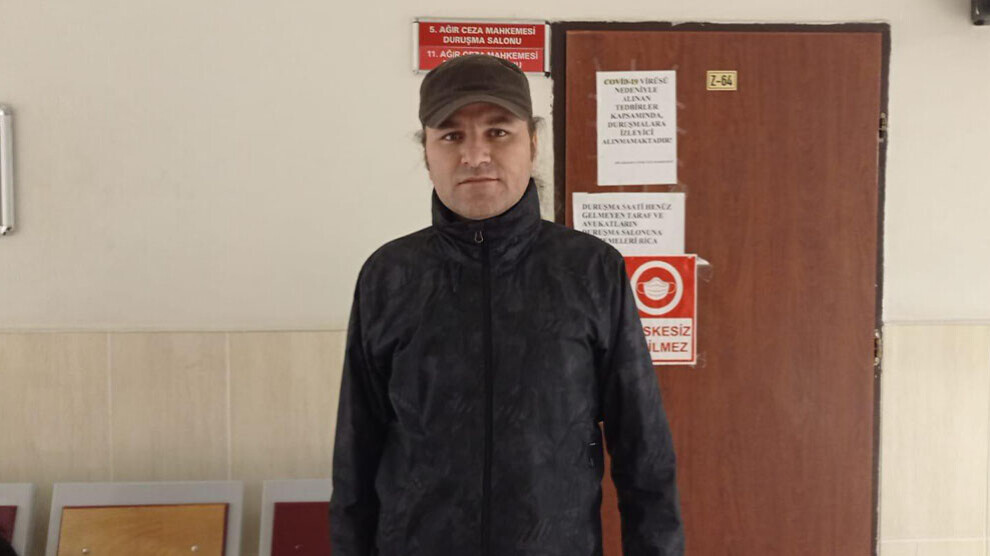 An appeal court in Amed (tr. Diyarbakır) has confirmed a sentence against the Kurdish journalist Abdurrahman Gök. The prison sentence of one and a half years for the 42-year-old was legal, the 9th Criminal Chamber of the Regional Court of Appeal in Amed ruled this week. Gök's lawyer Resul Temur said in a first reaction that the judges had made a decision without a legal basis. "But since we expected a new political decision in the case, the appeal has already been prepared."
Abdurrahman Gök was convicted in the first instance last June on charges of "propaganda for a terrorist organisation". Among other things, he was accused of sharing photos of the resistance against ISIS in Kobanê - in particular of YPG/YPJ fighters and their symbols - on online networks. The indictment stemmed from an investigation from October 2018. At that time, the Chief Public Prosecutor's Office had searched around 200 properties belonging to Kurdish organisations, media facilities and party premises and had 141 people arrested. Arrest warrants were later issued for 25 of them on vaguely worded terror charges. Gök was also taken into custody, but was released after four days. At the time, the court imposed an exit ban on him.
The trial, which had been held at a jury court in Amed since February 2021, also involved the charge of membership in a "terrorist organisation". Gök was acquitted of this charge at the end of June. The prosecution demanded a prison sentence of up to 20 years, although the YPG and YPJ had not yet been banned in Turkey in 2014. Only since 2016 have both combat units been considered by Ankara as "offshoots of the PKK" and classified as a "terrorist organisation".
Abdurrahman Gök is a photojournalist working in the tradition of the free Kurdish press. He is also internationally known for his journalistic work, as it was only thanks to his efforts that the public learned that the death of the young art student Kemal Kurkut, who had been shot by a police officer on the sidelines of the Newroz celebrations in Amed in March 2017, was in fact a premeditated murder. Gök pressed the shutter release of his camera eight times and documented that the official version, according to which Kurkut was a "suicide bomber", was only invented by the police. Nevertheless, the shooter was acquitted.