CPJ: China and Turkey jail highest number of journalists
The Committee to Protect Journalists said in a new report that the worst countries in terms of freedom of the press are China, Turkey, Saudi Arabia and Egypt.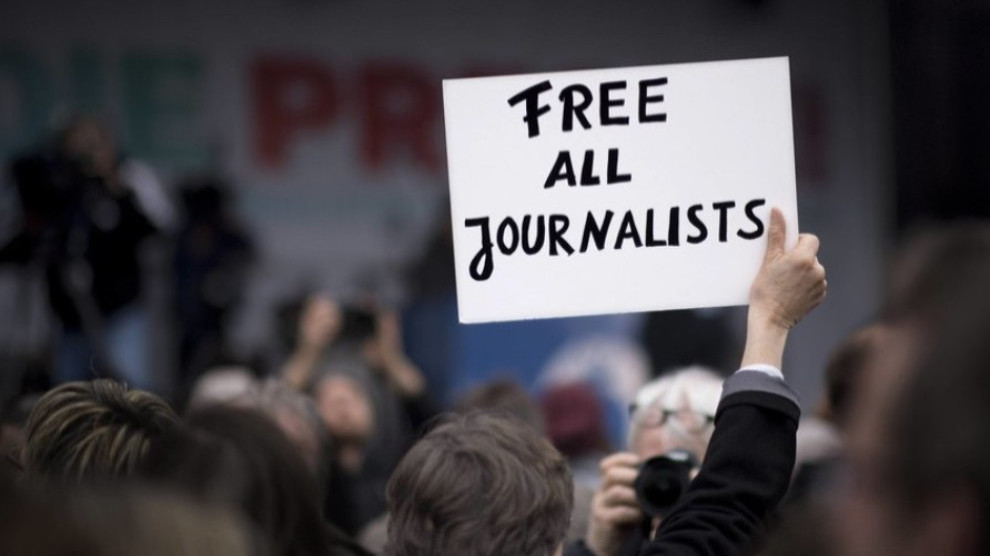 A CPJ special report by Elana Beiser revealed that for the fourth consecutive year, at least 250 journalists are imprisoned globally as authoritarians like Xi Jinping, Recep Tayyip Erdoğan, Mohammed bin Salman, and Abdel Fattah el-Sisi show no signs of letting up on the critical media. 
According to the CPJ (Committee to Protect Journalists) the number of journalists imprisoned globally for their work in 2019 remained near record highs, as China tightened its iron grip on the press and Turkey, having stamped out virtually all independent reporting, released journalists awaiting trial or appeal.
The report also underlined that "this year's census marks the first time in four years that Turkey has not been the world's worst jailer, but the reduced number of prisoners does not signal an improved situation for the Turkish media. Rather, the fall to 47 journalists in jail from 68 last year reflects the successful efforts by the government of President Recep Tayyip Erdoğan to stamp out independent reporting and criticism by closing down more than 100 news outlets and lodging terror-related charges against many of their staff."
The report confirmed that "dozens of journalists not currently jailed in Turkey are still facing trial or appeal and could yet be sentenced to prison, while others have been sentenced in absentia and face arrest if they return to the country. So many people in Turkey -- tens of thousands of military personnel, police, legislators, judges, and prosecutors as well as journalists, according to news reports - have been charged with crimes since a failed coup attempt in 2016 that what is left of law enforcement and the judiciary seem barely able to keep up."
Other findings from CPJ's annual census include:
Ninety-eight percent of journalists jailed worldwide are locals covering their own country. Three of the four journalists with foreign citizenship are imprisoned in Saudi Arabia, and the fourth in China.
Twenty of the jailed journalists, or 8%, are female, compared with 13% last year.
Politics was the beat most likely to land journalists in jail, followed by human rights and corruption.
More than half of those imprisoned were reporters publishing online.